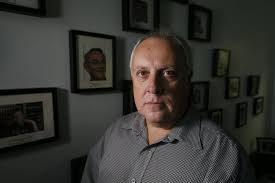 21 year old Meredith Susanna Cara Kercher was a British student on exchange, studying in Perugia, Italy. She was murdered 1 November 2007 while abroad. Her body was found on the floor of her bedroom. An autopsy revealed she had been sexually assaulted. Amanda Knox and her boyfriend Raphael Sollecito became suspects, as Amanda had been Kercher's roommate. In the days following Kercher's murder Knox was repeatedly aggressively interrogated by the police without being given access to a lawyer. During her interrogation she confessed to the murder. She was arrested and charged with murder on 6 November 2007.
On 19 November 2007 the police matched fingerprints found in Kercher's bedroom to Rudy Guede. On 20 November 2007, Guede was arrested and charged Guede with the murder.
Despite Guede's charge Knox woudl remain a suspect. Amanda Knox's trail would receive intense media attention. The media would refer to her as "foxy Knoxy" and would publicize many salacious details of her personal life. Knox and Sollecito were held in prison. Their trial began on 16 January 2009. It was alleged by the prosecuation that Knox, Sollecito, and Guede had murdered Kercher in her bedroom. Knox and Sollecito both pleaded not guilty.  Despite there being little substantial forensic evidence supporting their guilt, Knox and Sollecito were convicted of murder and sentenced to 26 years' imprisonment.
They both went on to appeal their guilt, and an appeal trial began in November 2010. On 3 October 2011, Knox and Sollecito were acquitted. A ruling that there was insufficient proof was available to the court, but rather the court completely acquitted Knox and Sollecito. The accused were released form custody after spending four years incarcerated.
Following a successful prosecution request, there was a rehearing of Knox and Sollecito's appeal trial. Despite problematic forensic evidence suggesting contamination, the court returned verdicts of guilty against the Knox and Sollecito. The both appealed this finding.
On 27 March 2015, Italy's highest court, the Court of Cassation, ruled that Knox and Sollecito were innocent of murder. He court could have found that there were errors in the earlier court cases or that there was insufficient evidence to convict. Instead the court ruled that Knox and Sollecito had not committed the murder and were innocent of those charges, amking a stronger statement in support of the accused's' innocence.
Following this verdict was announced said "The knowledge of my innocence has given me strength in the darkest times of this ordeal." In September 2015, the delegate Supreme Judge, Court adviser Mr. Gennaro Marasca, made public the reasons of absolution. First, none of the evidence demonstrated that either Knox or Sollecito were present at the crime scene. Second, they cannot have "materially participated in the homicide", since there were absolutely no "biological traces that could be attributed to them in the room of the murder or on the body of the victim, where in contrast numerous traces were found attributable to Guede" Guede had been tried separately in a fast-track procedure and in October 2008 had been found guilty of the sexual assault and murder of Kercher. He has exhausted the appeals process and is currently serving a 16-year custodial sentence.