Understanding the intricacies of criminal law can often be overwhelming, especially when confronted with serious charges such as assault causing bodily harm.
This comprehensive guide on assault causing bodily harm aims to demystify the legal complexities surrounding this charge under Canadian criminal law.
It covers the key elements of the offence, provides examples of what constitutes bodily harm, and outlines factors involved in proving the crime. Additionally, it explores the implications of such a charge, offers insight into potential defences, and underscores the significance of skilled legal representation.
This article serves as a reliable resource, whether you are directly involved in a case, studying law, or simply seeking to cultivate a better understanding of the criminal justice system.
What Is Assault Causing Bodily Harm?
According to section 267 of the Criminal Code, an individual is said to commit an assault causing bodily harm when they apply force intentionally to another person, directly or indirectly, without that person's consent, resulting in physical injuries.
The terminology of bodily harm in the Canadian legal context (section 2 Criminal Code) is defined as any hurt or injury that interferes with the health or comfort of the person and is more than merely transient or trifling in nature. This can encompass a wide range of injuries, from bruises and cuts to more severe consequences like broken bones or internal injuries.
The primary aim of the law around assault causing bodily harm is to protect individuals from harmful acts that violate personal security and cause bodily harm. It both deters potential offenders and provides a legal framework for prosecuting those who disregard others' safety and well-being.
It is important to note that an assault does not necessarily require actual physical contact. Threats of violence, coupled with an apparent ability to effect those threats, can also constitute assault under Canadian criminal law.
It is crucial for anyone facing such charges, or even those seeking to learn about them, to understand these definitions and the legal framework that guides how these cases are treated in the Canadian judicial system.
---
Discuss your case with an experienced assault lawyer today!
or CALL: (416) 658-1818
---
What Must the Crown Prove for a Conviction?
In criminal law, the burden of proof refers to the obligation upon the prosecution, often referred to as the Crown in Canada, to provide sufficient evidence to prove the accused guilty beyond a reasonable doubt.
This section will delve into the specific elements that the Crown must prove to secure a conviction for the offence of assault causing bodily harm under the Canadian Criminal Code.
Key Factors in Proving Assault Causing Bodily Harm
In order to prove the crime of assault causing bodily harm under the Canadian Criminal Code, the Crown prosecutor must establish specific elements beyond a reasonable doubt.
These elements involve proving that:
The accused applied force to the complainant, either directly or indirectly, without their consent.
The application of this force caused bodily harm.
The accused intended to cause bodily harm or was reckless as to whether bodily harm would occur.
The Application of Force
The prosecution must establish that the accused applied force to the complainant either directly or indirectly. This can take a variety of forms - from an actual physical blow to actions leading to the victim losing balance and falling.
Bodily Harm
The prosecution needs to show that the force applied resulted in bodily harm to the complainant. As mentioned earlier, bodily harm refers to injuries that interfere with the health or comfort of the person in a significant manner and are not just transient or trifling.
Lack of Consent
Assault involves the application of force to another person without their consent. Therefore, the Crown must prove that the complainant did not provide explicit or implicit permission for the physical contact.
Intent or Recklessness
The Crown also needs to prove that the accused either intended to cause bodily harm or was reckless as to whether bodily harm would occur as a result of their actions. The accused does not have to have planned or premeditated on causing harm, but they must have understood that their actions could lead to injury.
Each of these points forms a critical link in the chain of evidence required for a conviction. If the prosecution cannot prove one or more of these elements, the accused may be acquitted or face a lesser charge. Navigating these complex legal requirements can be challenging, further highlighting the need for experienced legal representation.
The Role of Intent in Assault Cases
In criminal law, intent plays a significant role in distinguishing between different types of offences and determining the appropriate charges. In the context of assault causing bodily harm, intent refers to the conscious decision of the accused to apply force that would result in harm to another person.
For a successful conviction, the Crown prosecutor must prove that the accused intended to cause bodily harm or was reckless as to whether bodily harm would occur from their actions. This does not mean that the accused must have planned or premeditated to cause harm, but rather that they were aware that their actions could lead to bodily harm.
There are two concepts related to intent in assault cases:
Direct Intent
This is when the accused deliberately applies force with the express purpose of causing harm. For example, if an individual punches another person with the aim of injuring them, this would constitute direct intent.
Recklessness
This involves situations where the accused was aware of the risk that their actions could cause bodily harm but proceeded without regard to this risk. For instance, if an individual throws a heavy object into a crowded area, knowing that it could potentially hit and injure someone, this would reflect recklessness.
It is essential to note that the absence of an intent to cause harm does not automatically absolve an individual from the charge. Recklessness, where harm results from a disregard for the consequences, can also satisfy the intent requirement.
Understanding the role of intent is crucial when it comes to mounting a defence, as it forms a key element of the offence and can significantly impact the outcome of the case.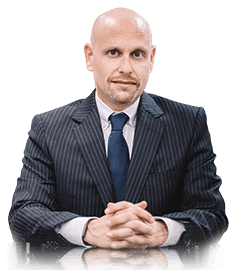 Protect Your Freedom With A
Qualified and Experienced Assault Lawyer
Assault Causing Bodily Harm vs Aggravated Assault
Many people often find themselves uncertain about the distinctions between various assault charges, particularly when it comes to assault causing bodily harm and aggravated assault.
Although both charges involve acts of physical violence, they carry different legal definitions, consequences, and implications under the Canadian Criminal Code.
In the following sections, we delve into the differences between these two charges and explore how each charge is determined. Understanding these nuances is critical, as it can significantly affect the severity of the charges, potential defences, and the possible penalties imposed if convicted.
Key Differences and Similarities
While assault causing bodily harm and aggravated assault are in the same category of offences under the Canadian Criminal Code, they have distinct differences, as well as some shared elements.
Similarities
Both charges involve the intentional or reckless application of force to another person without their consent, resulting in harm. They both fall under the umbrella of assault charges in Canadian law, implying that the definitions and necessary requirements for assault apply to both.
Differences
The primary difference between the two charges lies in the degree of harm caused and the intent behind the act.
Assault causing bodily harm: This charge is applicable when the victim suffers some form of injury that interferes with their health or comfort but does not necessarily cause life-threatening harm or disfigurement. The offender's intent, in this case, could either be to cause harm or demonstrate recklessness about whether harm could result from their actions.
Aggravated assault (section 268 Criminal Code): This is a more severe charge and is applicable when the accused "wounds, maims, disfigures or endangers the life of the complainant". A person is convicted of aggravated assault when their actions demonstrate an intent to cause a higher level of harm.
In summary, while both charges stem from acts of physical violence, the determining factors for each charge come down to the severity of the injury and the level of intent or recklessness demonstrated by the accused. The penalties, too, vary based on these differences, with aggravated assault carrying more severe sanctions given its increased level of harm.
---
Get experience, preparation, and determination on your side.
Speak to a qualified and experienced assault lawyer today.
or CALL: (416) 658-1818
---
What Are the Penalties for an Assault Causing Bodily Harm Charge?
Penalties for an assault causing bodily harm charge can vary greatly based on the specific circumstances of each case. Under the Canadian Criminal Code, this offence is considered a hybrid offence. This means the Crown can choose to prosecute it either as a summary conviction offence (less serious) or an indictable offence (more serious), depending on the severity of the assault and its consequences.
In summary conviction cases, the maximum penalty is typically a $5,000 fine, imprisonment for up to 18 months, or both. However, if prosecuted as an indictable offence, the accused can face up to 10 years of imprisonment.
Factors Influencing Penalties
Several key factors can influence the severity of the penalties, including:
Severity of the Injury
The extent of bodily harm suffered by the victim can impact the penalty. Greater harm often leads to more severe penalties.
Prior Convictions
An accused person's criminal history plays a significant role in the determination of penalties. Individuals with previous convictions, particularly for violent offences, are likely to receive harsher punishments.
Circumstances of the Offence
The court will consider the context in which the assault occurred. For example, if the offence involved a weapon or was premeditated (in other words, considering the offender's level of intent), it may result in a more severe penalty.
Mitigating and Aggravating Factors
Mitigating factors, such as the accused showing remorse or having a strong employment history, can lead to a reduced sentence. Conversely, aggravating factors, like the victim being a minor or the assault significantly impacting the victim's life, can result in a harsher sentence.
In conclusion, penalties for assault causing bodily harm can range from fines and probation to substantial periods of imprisonment, depending on various factors related to the offence. With the potential for severe consequences, it is crucial for anyone facing such charges to seek experienced legal counsel to navigate the justice system effectively.
Defence Strategies for Assault Causing Bodily Harm Charge
The charge of assault causing bodily harm is a serious one that can carry significant penalties, making it crucial for an accused person to have a robust and strategic defence.
Understanding possible defence strategies is an essential part of this process. Next, we delve into various defences, such as self-defence, accident, defence of property, the role of consent in assault cases, and the defence of necessity.
Assault cases are a complex area of law and highly dependent on the specific circumstances of each case. It is, therefore, strongly recommended that you consult with a qualified and experienced criminal lawyer to ensure the right defence strategy is used.
Self-defence in Depth
Self-defence is a commonly invoked defence in assault cases, including those involving bodily harm. However, it is not a simple blanket defence and must satisfy certain conditions under section 34 of the Canadian Criminal Code to be accepted.
The law states that a person is not guilty of an offence if:
They believe on reasonable grounds that force is being used against them or another person or that a threat of force is being made against them or another person.
The actions that constitute the offence (the assault) are committed for the purpose of defending or protecting themselves or the other person from the use or threat of force.
The act committed is reasonable in the circumstances and proportionate to the threat faced by the accused.
Let us take an in-depth look at each ground:
Reasonable Belief
The accused must genuinely believe there is a threat or use of force against themselves or another person. This belief must also be reasonable in the circumstances. It's important to note that the threat does not need to be immediate or exist at all; it is the belief that matters.
Purpose of Actions
The assault must have been committed with the intention of protecting oneself or another person from the perceived threat or use of force.
Reasonableness of Actions
The court will assess whether the force used in self-defence was reasonable and proportionate to the perceived threat. It will consider various factors like the nature of the force or threat, whether there were weapons present, the size, age, gender, and physical capabilities of the parties involved, the relationship between the parties, and the history of interaction or past violence between them.
The Defence of Accident
The defence of accident revolves around the idea of unintentionality. It holds that the accused did not intend the resulting harm, and the act was not deliberate but rather an unforeseen incident that occurred without the accused's intention or negligence.
Under Canadian criminal law, for the defence of accident to succeed, it must be shown that the accused had no intention to commit the criminal act and that the actions were not reckless. In essence, it negates the mental element or mens rea of the crime; that is, the intention or knowledge of wrongdoing.
Supporting this defence requires establishing that the action leading to the bodily harm was genuinely accidental and the accused was not reckless or careless in their conduct. This usually involves a careful examination of the circumstances surrounding the event, with a focus on the accused's behaviour leading up to the incident.
For example, if a person accidentally bumps into someone in a bar, causing them to fall, hit their head on the bar counter and suffer an injury, the accused may be able to use the defence of accident to defend against the charges of assault causing bodily harm.
Defence of Property, Home, and Others
In certain situations, the law recognizes the right of an individual to use force to protect their property, home, or other individuals. However, just like self-defence, these defences are subject to specific conditions provided by the Canadian Criminal Code.
Defence of Property
Under section 35 of the Criminal Code, an individual can use force to protect their property (including their home) from being taken, damaged, or trespassed upon, provided they act under a reasonable belief that they cannot otherwise protect their property and use no more force than necessary. However, this does not permit causing bodily harm or death, except in cases where the individual believes that their life or safety is in danger.
Defence of Others
The defence of others is not explicitly mentioned in the Canadian Criminal Code, but case law has established that a person can use reasonable force in defence of another person. This is often considered an extension of self-defence, and similar principles apply.
The Role of Consent in Assault Cases
The importance of consent as a defence in assault cases, including those involving bodily harm, cannot be overstated. Under Canadian law, if a person willingly consents to engage in an activity that involves a risk of harm, such as contact sports, and subsequently suffers bodily harm, the person responsible for causing the harm may not be held legally accountable for assault.
However, this defence does have its limitations. For consent to be a valid defence, it must be:
Informed: The person consenting must be aware of the nature of the act they are consenting to and the potential harm that could result.
Voluntary: Consent must be given freely and not under coercion, threats, dishonesty, or fraud.
Capacity to consent: The person must be of sufficient age and mental capacity to understand what they're consenting to.
It's important to note that consent can be withdrawn at any time, and any actions causing bodily harm after withdrawal of consent can still be considered assault.
Additionally, under Canadian law, some forms of harm are considered too serious for anyone to consent to. This includes instances where the bodily harm leads to severe and potentially life-altering injury or death. In such cases, even if the victim gave consent, it would not absolve the perpetrator of legal responsibility.
The Necessity Defence
The necessity defence applies when an accused had no reasonable alternative but to commit the offence to avoid an immediate and greater harm. Essentially, it is used when an accused is forced by the circumstances or the situation to commit an illegal act.
To establish this defence, an accused must satisfy three conditions according to Canadian law:
Imminent peril or danger: The accused must demonstrate that there was an urgent situation of clear and imminent peril. This can include situations where the accused felt that their life or safety, or the life or safety of others, were in immediate danger.
No reasonable legal alternative: The accused must establish that they had no reasonable legal alternative to committing the offence. This means that the accused must not have had any other viable option to avoid the imminent danger.
Proportionality: Lastly, the harm inflicted by the accused must be proportionate to the harm avoided. Simply put, the danger averted by the offence must be at least equivalent to, or greater than, the harm caused by the offence.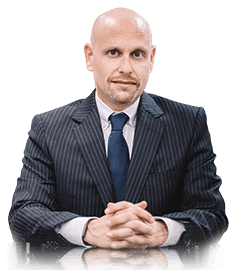 Get a FREE Case Evaluation today!
We leave no stone unturned in your defence
Defending Against Assault Causing Bodily Harm Charges
Facing a charge of assault causing bodily harm is a very complex legal matter which can carry very serious consequences. It's, therefore, crucial that you ensure you have the right legal representation.
Importance of Legal Representation in Assault Cases
In assault cases, including those involving bodily harm, having expert legal representation is of paramount importance. The potential implications of an assault charge—ranging from fines and community service to probation and imprisonment—can have lifelong impacts on your reputation, career, and personal life.
A skilled assault lawyer can help navigate the complexities of the legal system and ensure that your rights are protected throughout the process. They bring an in-depth understanding of the law and can craft a robust and tailored defence strategy based on the specifics of your case. This might involve challenging the evidence presented by the prosecution, calling into question the credibility of witnesses, or presenting defences such as self-defence or consent.
Legal representation can also prove beneficial during plea negotiations, where your lawyer can negotiate with the prosecution to possibly reduce your charges or the severity of your sentence. Even after a case is decided, legal counsel can assist with appeals or advise on the process of record suspension.
In essence, the legal landscape of assault charges is intricate and challenging. Having experienced legal representation increases the likelihood of a favourable outcome and provides support and guidance through a challenging period.
What to Look for in a Criminal Defence Lawyer
When seeking legal representation for an assault causing bodily harm charge, it's crucial to find a criminal defence lawyer who possesses the following key attributes:
Experience with Assault Cases
Look for a lawyer specializing in criminal law specifically focusing on assault cases. They will have a deep understanding of the legal complexities involved, the potential defences, and strategies to challenge the prosecution's evidence.
Strong Track Record
Review the lawyer's track record in handling similar cases. A successful history in defending assault cases indicates they have the skills and knowledge to handle your case effectively.
Clear Communication
Your lawyer should be someone who can explain complex legal concepts in a way that you can understand. They should regularly update you on the progress of your case and be available to answer any questions you may have.
Thorough Case Preparation
Look for a lawyer who is meticulous in their case preparation. This includes a comprehensive review of the case facts, strong cross-examination of witnesses, and a well-prepared defence strategy.
Client Testimonials
Client reviews and testimonials can provide valuable insights into a lawyer's competence, professionalism, and the quality of their client relationships.
Personal Compatibility
Choose a lawyer with whom you feel comfortable. They should be someone you trust to handle your case with discretion and respect.
Remember, a charge of assault causing bodily harm is a serious matter that deserves the expertise of an experienced and dedicated criminal defence lawyer. Choosing the right criminal defence lawyer can significantly impact the outcome of your case.