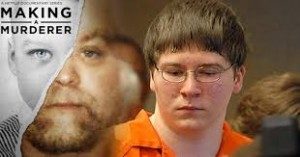 Brendon Dassey is well known as a result of the Netflix sensation Making a Murderer. When he was only sixteen years old he was falsely accused and convicted of the murder and sexual assault of Teresa Halbach. Brendon is the nephew of Steven Avery, who was the focus of the documentary. Steven is a Wisconsin man who was proven to be wrongfully convicted of sexual assault. He was exonerated of the sexual assault. Many years later he would go on to be convicted of murder the murder and sexual assault of Teresa Halbach, along with his nephew. He was found guilty and sentenced in 2007 to life without parole. While his conviction has yet to be overturned many people suspect that he was wrongfully convicted of this murder and sexual assault as well. His nephew, Brendon was charged in connection with the murder and sexual assault of Teresa Halbach.
During the police investigation Brendon, who has a low IQ, was made false promises. The investigators were able to elicit a false confession from Brendon, claiming they "already know what happened". The employed coercive techniques in order to secure information necessary to convict both Brendon and his uncle.
On June 23, 2017 a judge overturned Brendan's conviction, finding Brendon's confession to be involuntary under the Fifth Amendment. Brendon will be released within 90 days, unless the state intends to prosecute him again. At the time of his false confession , Brendon was only 16 and did not have an attorney or a parent present, which is his legal right in the United States.
In his petition for release, Brendon argued that his criminal defence lawyer had a conflict of interest in the case, that the police had his coerced his confession and made false promises. The judge found the use of false promises to be the most compelling, citing this as the reason for overturning Brendon's conviction.
In his judgement, Justice Duffin wrote, "[T]he investigators' collective statements throughout the interrogation clearly led Dassey to believe that he would not be punished for telling them the incriminating details they professed to already know." Justice Duffin took this opportunity to offer harsh criticism of Wisconsin's criminal justice system. He said that Brendon's case represents "extreme malfunction" of the state system. "Consequently, the court finds that the confession Brendon gave to the police on March 1, 2006 was so clearly involuntary in a constitutional sense that the court of appeals' decision to the contrary was an unreasonable application of clearly established federal law."
He condemned the use of coercive techniques to elicit false confessions. "False confessions are anathema to the judicial process. They are not beneficial to the prosecutor whose goal is to find, punish, and incapacitate the actual criminal, they are not beneficial to grieving relatives and friends who want to bring justice to the perpetrator of a crime, and of course, they are of no benefit to a wrongfully accused defendant. For these reasons, it is obvious why coercive tactics that lead to a false confession would be an affront to our judicial system." Justice Duffin stated.
Brendon's criminal defence lawyers said he and the rest of Brendon's defence team are "ecstatic" about the ruling. "This is a huge victory, but we are taking a wait and see approach to see what the state's next move will be."