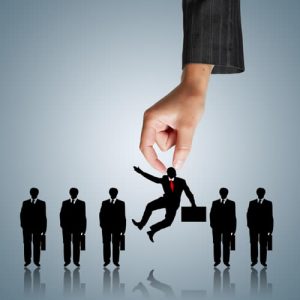 If you have been charged with a criminal offence, it is a good idea to retain a lawyer as soon as possible. The consequences of criminal conviction are potentially harsh and long lasting, which is why self-representation, especially without first obtaining legal advice, is not suggested. On the contrary, hiring an experienced criminal lawyer can greatly help improve the outcome of your case.
Hiring a criminal lawyer before your first court appearance is highly recommended. It is important that your case is handled properly right from the beginning. A qualified legal professional will be able to explain to you exactly what will happen at the court appearance, and help you put proper remarks on the record. If you have a busy lifestyle filled with work or family obligations, retaining a lawyer immediately will be for your convenience since section 650.01 of the Criminal Code allows you to designate your lawyer to attend court on your behalf in circumstances where your presence is not required. Your lawyer will also be able to assist you with any disclosure issues such as dealing with delays in receiving it or ensuring all the significant information is included.
There are thousands of lawyers working in private practice, and choosing a lawyer for your case may seem like a daunting task. Here are some tips that will hopefully help you navigate through the process of finding a criminal lawyer that is right for your legal needs.
Step 1: Compile a potential list of lawyers
It would be extremely time consuming to research the credentials of every lawyer practicing in your city. Below is a list of a few sources you can use to narrow your search for a criminal lawyer.
Speak to your family and friends
Before going on a widespread search, a good first step to take is to ask your family and friends whether they have any recommendations for a criminal lawyer. If you know someone who retained a lawyer to defend against a criminal charge, ask that person how they felt about their lawyer and whether they believe their case was handled with care. The best referral source is someone who was involved in a similar situation, and had a successful case outcome. In general, recommendations from people you know are more likely to be reliable compared to Internet reviews and references provided by the lawyers themselves.
It is also helpful to speak to friends or family members who are lawyers. Even if they do not specialize in practicing criminal law, they may be able to recommend someone they personally know with good experience, personality, and work ethics. In addition, they should possess good judgment in assessing whether the lawyers you are considering are sufficiently qualified to advise you on your case.
Talk to an Experienced Criminal Lawyer with PROVEN RESULTS.
or CALL: (416) 658-1818
Do your own research
If you are unable to obtain a referral through your social network, the second best way to find a qualified criminal lawyer is to do your own research. Start by doing an Internet search for criminal lawyers that practice in your region. You can also check out online legal directories: look through members of the Criminal Lawyers' Association, and the Law Society of Upper Canada's Lawyer and Paralegal Directory.
Don't be intimidated by the large number of search results returned. Look for the lawyers' websites, and try to find information on their practice areas and recent cases in order to decide whether they may be suitable for your legal needs. Specific information that you should be looking out for during your research will be elaborated on below in the next section, which lists out some of the steps you can take to verify the lawyer's competence and credentials. During your research process, remember to take the information found on the lawyers' websites with a grain of salt because they are self-written positively for the purpose of attracting you as a client. Your ultimate assessment of a lawyer should come from an in-person meeting.
Use the Law Society Referral Service
As a last resort, if you are a resident of Ontario, you are eligible to use the Law Society of Upper Canada's free online lawyer referral service. When you request a referral online, the Law Society will provide you with the contact information of a lawyer who will provide a free consultation of up to 30 minutes. It is then up to you to decide whether you want to hire that lawyer to take on your case. While you are not obligated to retain the lawyer you contacted through the Referral Service, you cannot re-enter the process to get the name of a second lawyer.
The Referral Service is meant to put you in contact with a lawyer who matches your legal needs, but the service is not perfect. You are only connected with one lawyer and many experienced criminal lawyers are not involved with this program. It is always beneficial to consider more than one potential legal representative before signing a retainer agreement. If you don't feel comfortable with the lawyer referred by Law Society after your free consultation, you should turn to other sources to find a lawyer who is better suited for you.
Step 2: Verify the lawyer's competence and credentials
As you start finding potential lawyers, you should try to verify their competence and credentials through research before arranging for a meet up. Here are a few things to look out for as you research lawyers' backgrounds.
First of all, you want to find a lawyer who specializes in criminal law. Generally speaking, the more specialized a lawyer is, the better they are in their practice. The law is constantly evolving through statutory changes and case law developments, and as a result it is difficult for a lawyer to maintain expertise in multiple practice areas. If the lawyer has a website, look to see whether he or she practices exclusively in criminal defence, and how long they have been in practice. One easy way to check this is by entering their website URL in the who.is web directory. This will tell you how long their domain has been registered. If you look up Toronto Defence Lawyers, you will see that our website was registered in 2002. Membership in a professional criminal lawyer association may also signal the lawyer's commitment and specialization in criminal law.
After verifying that the potential lawyer is a criminal defence specialist, you should further ensure that he or she is experienced in dealing with your particular charges. For example, if you are facing an assault charge, a lawyer who specializes in white-collar crimes such as securities fraud or tax evasion probably won't be the best suited for your needs. Once again, check the lawyers' websites to see if they have their specialized practice areas or recent cases listed. If you can't locate this information, be sure to question the lawyer on his or her expertise during your initial meet up.
Next, do an Internet search for the lawyer's name or the name of the firm. Through the search, you may locate media reports detailing their success in a case, or articles written by the lawyer themselves demonstrating their legal knowledge. You will also likely find reviews and testimonies provided by past clients. Use any information you can find to help you choose the lawyer who is best fit for you and your circumstances. Another wise thing to do is check and see if they have a blog. Are they writing actively. Their blog can give you a good idea of their communication style.
There are factors to consider in addition to experience and reputation. If you have any specific needs, now is the time to find out whether your prospective lawyer will be able to satisfy them. For example, if you are looking for a lawyer who speaks a specific language, or accepts Legal Aid certificates, that information can often be located on the lawyers' websites.
Lastly, use the Law Society of Upper Canada Directory or contact the Law Society by phone (toll-free line 1-800-668-7380 ) to confirm that the person you are considering is a licensed legal professional who is in good standing with the Society.
Step 3: Interviewing lawyers in person
After you narrow your list of potential lawyers down, you should meet them in person and determine whether they will be able to handle your case. Most criminal lawyers offer a free initial consultation, and this is your opportunity to evaluate the lawyer, in addition to getting advice on your legal rights and options. There are a few factors that you should take into consideration in your evaluation, including professionalism, personality and cost. None of the factors are determinative in themselves. However, when assessed altogether, they should serve as a helpful guide in your choice of a defence lawyer.
Taking the time to meet with a Toronto Criminal Lawyer will allow you to make a better assessment compared to only speaking to them over the phone. By walking into their office, you will be able to analyze some aspects of their personality through seeing what kind of office they practice in, how they treat their staff, and most importantly how they treat you. You may also want to consider the lawyer's staff. Does the receptionist greet you with professionalism and courtesy? The quality of the staff can often indicate the quality of the lawyer.
During your meet up, try to gauge whether the lawyer is passionate and knowledgeable about the law, and avoid those who are merely using sales tactics to try and gain your business. As the conversations move forward, try to note if the lawyers are bringing up legal concepts, or are they simply making a general sales pitch? Are they able to clearly explain your legal rights and options in plain language or do you feel confused by the end of the consultation? Are they being realistic and laying out all the possible legal outcomes, or giving you a guarantee that they will win your case? While you may not wish to hear about the potential unfavourable outcomes when you are facing criminal charges, you should be skeptical of promises of guaranteed victories. The more cautious lawyer will be the better choice since he or she will likely put in more effort to develop the best strategy possible and make sure the unfavourable outcomes do not occur.
Here is a list of questions to ask a criminal lawyer lawyer:
How long have you been practicing criminal law in this province?
Is criminal law your only area of specialization?
How long have you been representing people with cases like mine?
Do you frequently represent people facing charges like mine?
In how many of those cases did you achieve favourable outcomes?
Are you the only one who will be handling my case or will there be other people in your office working on it as well?
How long do you anticipate it will be before my matter is resolved?
Can you explain my bail conditions to me?
Is it possible to change one of my bail conditions?
What will happen at my first/next court appearance?
Are you familiar with the courthouse my matter is in?
Do you know and have good relationships with the Crowns and judges?
How do you think you will go about defending my case?
What is the best and worst-case scenario of my charges?
What do you think is the most likely outcome of my case?
What are the biggest concerns you have regarding my case?
How much will I be paying for your services?
Cost is an important consideration when hiring a lawyer. The challenge is to find the right balance between high quality legal representation and price. Most criminal lawyers in Canada will either charge an hourly rate, or a block fee. The Law Society of Upper Canada's Rules of Professional Conduct prohibits lawyers from entering into contingency fee agreements for criminal actions. Meaning you only pay if they win. Avoid any criminal lawyers who offer to represent you on a contingency fee basis. Be mindful that lawyers with experience and good reputation will likely charge a higher rate. With your freedom and reputation at stake, it may be worthwhile to consider paying more for an experienced criminal lawyer.
Talk to your prospective lawyer about your budget. Do not be afraid to inquire if your budget can be accommodated. The lawyer may be able to offer you a payment plan that suits your budget. If your prospective lawyer charges a block fee, find out exactly what the fee includes so you are not surprised in the future when your bill is higher than you expected. Some criminal lawyers accept Legal Aid Certificates. If you have received a Certificate, ask the lawyers if they accept it as payment. Before you end your consultation the lawyer should be able to give you an estimate of what their services will cost and a prospective payment plan.
Bring all paperwork related to your charges, such as your bail paper, to your consultation.
Step 4: Make your decision
After taking the time to evaluate your potential lawyers, it's time to make a final decision. At this stage, feel free to use your intuition and choose the lawyer whom you have the most confidence in. Is the lawyer someone you can work with and believe in? Do they seem like they will do their best for your case? Are you able to effectively communicate with them? Make sure you feel comfortable speaking openly and honestly about your circumstances with the lawyer of your choosing. Being comfortable and open with your lawyer and being able to provide all the facts of the case will allow your lawyer to develop a better strategy for your defence. Another important factor to consider is their accessibility. Do they pick up your phone calls and respond promptly to voicemails? Are they able to set up appointments on evenings and weekends to accommodate your work schedule? Your lawyer should not be adding on to your frustrations during this already stressful process.
Being arrested and dealing with criminal charges can be frightening and confusing. However, if you take the time to carefully choose the right criminal lawyer for your case, the process will become less of a headache and you will more likely receive the favourable outcome that you are looking for.
If you have any questions about this post or would like to retain the help of Kostman and Pyzer please visit torontodefencelawyers.com or call us at 416-658-1818.