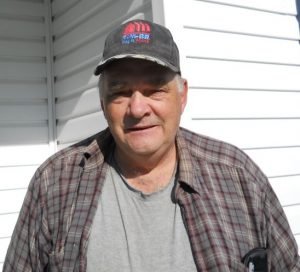 Clayton Johnson was wrongfully convicted of murdering his wife. On the morning of  February 20, 1989his wife, Janice, fell down a flight of stairs, hit her head, and lost consciousness. This occurred while Clayton was out of the house on his way to work. Janice's body was found by a neighbour. She died later that afternoon at the hospital.
Initially police and  with the doctor who performed Janice's autopsy concluded  that her death had been accidental. Later that summer the police reopened the investigation into her death as the police fed into rumours in the community which lead them to suspect that Clayton had killed his wife. Specifically, the facts that Clayton had recently taken out a life insurance policy that covered Janice, as well that he had a new girlfriend shortly following his wife's death. The investigation was closed on June 10, 1990 and no charges were laid against Clayton.
Talk to an Experienced Criminal Lawyer with PROVEN RESULTS.
or CALL: (416) 658-1818
Independently Cpl. Brian Oldford continued to investigate the matter further. He found two of Clayton's friends to provide forensic evidence that suggested a murder had occurred, as well he had a second expert review the findings of Janice's autopsy, Dr. King. Dr. Kind concluded that Janice had been struck and killed January 17, 1991. Furthermore Oldford sought a second opinion from forensic pathologist who independently concluded that Janice had been murdered. On April of 1992, Clayton was arrested and charged with the first-degree murder of his wife.
At trial, the Crown used circumstantial evidence to suggest a narrative that made Clayton a likely perpetrator. As well the Crown relied heavily upon the further medical opinions offered by the secondary police investigation. Clayton maintained his innocence.  He gave compelling testimony at his trial, telling the jury that "I had nothing to do whatsoever with the injuries caused to Jan. I loved her too much, as I love my two girls. I just don't know how the injuries occurred. I know I didn't – let God be my witness, I had nothing to do with it whatsoever." The jury was not convinced and on May 4, 1993, Clayton was found guilty of the first-degree murder of his wife.
Clayton appealed his conviction to the Nova Scotia Court of Appeal. This Court dismissed his appeal on March 8, 1994. He then applied for leave to appeal to the Supreme Court of Canada, also dismissed  on February 2, 1995.  Clayton spent the next five years  in prison for committing a murder that had never happened.

In November of 1995 with AIDWYC's help, Clayton submitted an application for ministerial review of his conviction, under s. 690 (now s.696.1) of the Criminal Code. This application was granted, and AIDWYC  and Clayton prepared material for the Minister of Justice. The material they prepared demonstrated that Clayton had been wrongly convicted. They were able to call into question the expert medical opinions that Janice had been murdered. The also demonstrated that the witnesses against Clayton lacked credibility and demonstrated alternative explanations for the circumstantial facts, the life insurance policy and his new girlfriend, that the Crown had used to suggest Clayton's guilt.  On September 21, 1988, the Minister of Justice sent Clayton's case back to the Nova Scotia Court of Appeal, having the court to reopen it. On September 25, Clayton was released from prison, after spending five years in prison. It took over three more years but  Clayton's finally cleared his name, as on February 18, 2002, the Nova Scotia Court of Appeal overturned Clayton's conviction and ordered a new trial. The Crown decided not to enter any new evidence to proceed against Clayton.  Clayton went on to receive $2.5 million dollars after a successful lawsuit against the government.