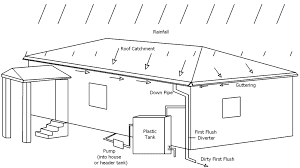 Rainwater harvesting is the practice of collecting rainwater and storing it for later use.
The topic of illegal rainwater collection became relevant in 2012 when a man from rural Oregon, United States was sentenced to 30 days in jail for illegally collecting rainwater on this property.
The incident of 64-year-old Gary Harrington's jail sentence inspired a lot of questions about rainwater harvesting.
Gary Harrington was sentenced to 30 days in jail on nine counts related to the unauthorized use of water, according to an Oregon Water Resources.
It is not a criminal offence to collect rainwater in Canada.
However this practice is regulated by provincial bylaws, codes and regulations, standards and municipal by-laws.
Each province has respective laws and regulations pertaining to rainwater harvesting.
Talk to an Experienced Criminal Lawyer with PROVEN RESULTS.
or CALL: (416) 658-1818
The Provincial Offences Act is where these provincial by-laws are contained. The Act consists of three parts.
The first and second parts relate to minor offences, such as the collection of rainwater for use that is not permitted, and ticket-able offences such as not having your rainwater harvesting structure built to code, that are initiated by a certificate of offence given to accused by an officer, typically a ticket.
Generally these offences are resolved with fines provided for the ticket.
It is the individuals right to pay the fine or have a hearing in front of a Justice of the Peace regarding the issue.
The third part of the Act sets out the procedures for offences that are serious enough that the accused must attend Court to answer to the charge but are not serious enough to be included in the Criminal Code
If found guilty of a provincial by-law infraction you would not have a criminal record.
In Ontario the province permits the use of rainwater for flushing toilets and urinals, as well as for sub-surface and below ground irrigation systems.
A large number of standards and regulations have been put in place regarding catchments, conveyance networks, and storage containers in Ontario Guidelines for Residential Rainwater Harvesting Systems, established in 2010.
Cold Canadian weather creates a number of potential problems in relation to rainwater harvesting. Freezing pipes and potential sewage blockages can occur as a result of winter temperatures dropping below zero.
Many provincial guidelines are in place to ensure that rainwater is in a controlled temperature environment where it cannot freeze.
As well enforced standards are in place to ensure the quality of the rainwater collected to prevent contamination, treatment of the water to ensure cleanliness, and sewage system regulation. These standards ensure that rainwater harvesting is practiced in such a way that minimum safety requirements are met.
Ontario building code and Ontario Electrical Safety Code are the codes that are applicable to the design, construction and management of rainwater harvesting system
Are Provincial Regulatory Offences Serious?
Charges under the POA can be serious and can carry negative consequences for the accused.
If you are charged with an offence under either the Provincial Offences Act or the Criminal Code you should consult with criminal defence lawyer, such as Toronto Defence Lawyers, Kostman and Pyzer, Barristers, so that they can assist you to determine the best way to resolve your charges.