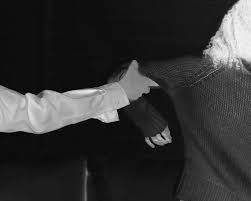 It is a criminal offence in Canada to grab someone's arm. You can be criminally charged with assault, prosecuted and convicted if the Crown is able to prove their case beyond a reasonable doubt.
Many people conceive of  an assault as a much more violent action than simply grabbing someone's arm. However the criminal code of Canada recognizes that an assault is the intentional application or attempted application of force without consent to another person.
This means that any application of force would constitute an assault according to the Criminal Code. This includes grabbing someone's arm could constitute an assault depending on the circumstances in which it occurred.
Especially in domestic assault cases many people are surprised to learn that simply grabbing their partner's arm or throwing something at their partner is considered a violent enough action to constitute assault or even an assault with a weapon criminal offence charge.
Talk to an Experienced Criminal Lawyer with PROVEN RESULTS.
or CALL: (416) 658-1818
Criminal Code of Canada Section 265
Assault
R.S., c. C-34, s. 244;
 1974-75-76, c. 93, s. 21;
 1980-81-82-83, c. 125, s. 19.
There are defences available to you if you have been charged with an assault for allegedly grabbing someone's arm or more serious allegations.
It is possible in some cases for the defence to argue consent, or to argue that the alleged offence didn't even occur.
In order to be convicted of assault or any other criminal  offence the Crown must prove the allegations against the accused beyond a reasonable doubt.
If you have been charged with assault or any other criminal offence please contact Kostman and Pyzer for your free consultation today!