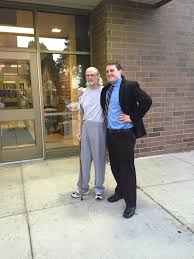 There are many reasons a person may be ineligible to enter the U.S.
Inadmissibility arises from "...conviction, or, admitting, even without conviction, the essential elements of a Crime Involving Moral Turpitude"
Someone could be denied entry if they have a criminal record for crimes of moral turpitude and are age 18 or older.
The list of crimes of moral turpitude that are reasons for exclusion from the U.S. is quite detailed.
Moral turpitude is a nebulous concept  and can charge over time, refers generally to conduct that shocks the public conscious
The most common types of crimes involving moral turpitude that would make you inadmissible are:
murder
manslaughter
rape
theft
bribery
forgery
aggravated battery
prostitution
fraud
Talk to an Experienced Criminal Lawyer with PROVEN RESULTS.
or CALL: (416) 658-1818
Drug trafficking and possession are not the most common crimes causing inadmissibility but are recognized as offences that may make someone inadmissible.
It is possible that you may be denied entry for possession of a controlled substance conviction.
At this time, driving under the influence, breaking and entering, disorderly conduct and simple assault are not considered crimes that make a person inadmissible to the U.S
As well, if someone has multiple convictions for lesser offences and or other misdemeanors, you could be denied entry.
Someone with a conviction for a lesser offence,  such as possession of a controlled substance,  could attempt entry and hope that it goes unnoticed or can be upfront about it and apply for a waiver that if granted would allow them entry into the US.
Applying for an inadmissibility waiver is a lengthy detailed process.
For information on inadmissibility waivers check the U.S. Customs and Border Protection website
Controlled Substances d Inadmissibility: 
 "reason to believe drug trafficking"
A person is inadmissible if the U.S. government has reason to believe that they are a or were a drug trafficker.
As well, if the person is or has been a drug addict or abuser that may be grounds for inadmissibility.
Inadmissibility arises from: a conviction for any violation relating to a controlled substance or admitting (even without conviction) the essential elements of a violation of law pertaining to a controlled substance INA 212
(a)(i)(II)
 The U.S. government has provisions to bar anyone who has a possession conviction as they are a  "drug abuser"
Exceptions Without Inadmissibility  Waivers:
 If the person is Aboriginal they may not need to apply for a inadmissibility waiver despite their criminal conviction:
The Aboriginal Caution Jay Treaty:
The1849 Treaty between US and UK (for Canada) for the Aboriginal people allows Aboriginal people free crossing of the border
US/Canadian born people with at least 50% Aboriginal blood can enter and live in and work in either country without immigration restrictions
Humanitarian Admission: 
Inadmissible individuals can be granted entry for compelling reasons. They may be granted humanitarian entry to the United States for funerals, death bed visits, wedding of a close relative, medical treatment.
Humanitarian entry will be granted at point of entry, at the border and will be determined by border security.
If you have been charged with a criminal offence contact Kostman and Pyzer, Barristers today for your free consultation!