Depending on the circumstances of the offence, a conviction for dangerous driving of a motor vehicle may have serious consequences on a person found guilty of the offence. It's important to receive the best criminal defence possible in order to achieve the best outcome in the case.
At Toronto Defence Lawyers, we have decades of experience defending serious criminal charges of all kinds. We have the skills and experience to help you successfully defend a dangerous driving charge.
What is dangerous driving?
Dangerous driving is an offence under the Criminal Code of Canada. A person may be found guilty of the s. 320.13 offence of dangerous operation when the Crown is able to prove beyond a reasonable doubt that a person operated a conveyance in a manner that, having regard to all of the circumstances, is dangerous to the public.
There are three offences which a person may be convicted of, depending on the circumstances:
Dangerous operation
Operation causing bodily harm
Operation causing death
Other charges may be laid against the accused as well such as drinking and driving or leaving the scene of the accident.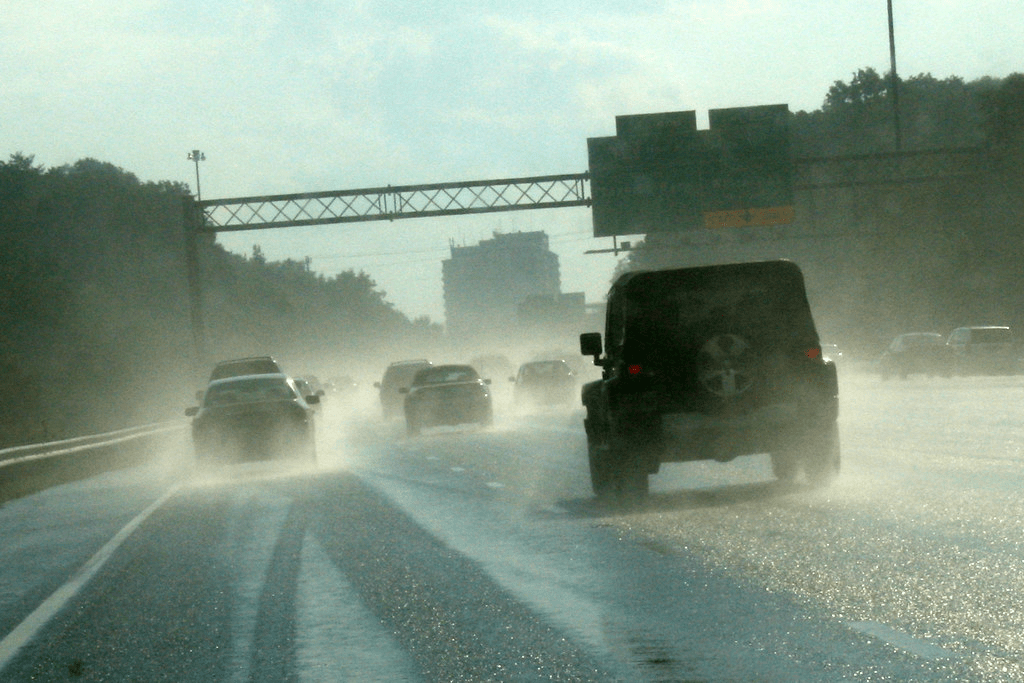 How is the offence of dangerous driving established?
The 2008 Supreme Court of Canada case of R v Beatty held that dangerous driving is proven beyond a reasonable doubt where the Crown demonstrates that the actions of the accused show a marked departure from that of a reasonable driver. This marked departure made the actions of the driver of the motor vehicle dangerous to the public.
This is an objective standard in that the accused's actions are compared to a reasonable driver. As per, R v Roy 2012 SCC, guilt is established because a reasonable person in the position of the accused would have been aware of the risk posed by the manner of driving and would not have undertaken the activity.
Dangerous driving could involve any number of actions on the part of the driver including speeding, merging without looking where you are going, or failing to take any action which might reasonably be expected of a driver.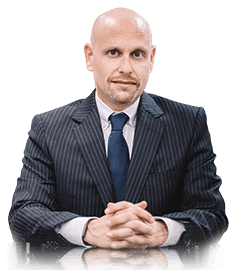 Protect Your Freedom With An
Experienced Toronto Criminal Lawyer
How long do you go to jail for dangerous driving?
The nature of the charge dictates what the potential jail time may be for the criminal charge.
Criminal Charge
By Way of Indictment
By Way of Summary Conviction
Dangerous Driving
Minimum: None
Maximum: 10 years
Minimum: None
Maximum: 2 years less a day or $5000 fine
Dangerous Driving Causing Bodily Harm
Minimum: $1000 fine
Maximum: 14 years imprisonment
Minimum:
Maximum: 2 years less a day or $5000 fine
angerous Driving Causing Death
Minimum: $1000 fine
Maximum: Life imprisonment
N/A
If the dangerous operation of the motor vehicle resulted in death, the maximum penalty would be life imprisonment. The minimum sentence would be $1000 fine for the first offence, 30 days imprisonment for the second offence, and 120 days imprisonment for the third offence.
If the offence of dangerous driving involved bodily harm, the Crown may proceed by way of indictment or by summary conviction. If the Crown proceeds by indictment, the maximum penalty is imprisonment for 14 years. The minimum sentence is the same as above. The Crown may also proceed by summary conviction and the maximum sentence may be a $5000 fine or 2 years less a day imprisonment.
Finally, if the offence did not involve death or cause bodily harm, the maximum penalty is 10 years imprisonment by way of indictment or 6 months imprisonment by way of summary conviction, with no minimum sentence for either offence.
It is in Your Best Interest to Hire an Experienced Criminal Lawyer!
or CALL: (416) 658-1818
What is the difference between careless and dangerous driving?
While dangerous driving is a criminal offence under the Criminal Code, careless driving (sometimes called reckless driving) is a regulatory or provincial offence and is an offence under the Ontario Highway Traffic Act.
Careless driving in Ontario is defined under s. 130 of the Highway Traffic Act. Every person is guilty of the offence of driving carelessly who drives a vehicle or street car on a highway without due care and attention or without reasonable consideration for other persons using the highway and on conviction is liable to a fine of not less than $400 and not more than $2,000 or to imprisonment for a term of not more than six months, or to both, and in addition his or her licence or permit may be suspended for a period of not more than two years.
Even though careless driving is not a criminal offence, careless driving is still punishable by up to 6 months imprisonment. Whether you are charged with driving dangerous or careless driving, contacting a lawyer is the best price step in either case.
Will I lose my licence for dangerous driving?
Under s. 320.24 (1) of the Criminal Code, a person found guilty of dangerous driving which either causes death or causes bodily harm will have a licence suspension for a minimum period of 1 year. The length of the driving prohibition/licence suspension depends upon how many times the offence has been committed.
Sentencing History
Licence Suspension Period
First Offence
Minimum: 1 Year
Maximum: 3 Years
Second Offence
Minimum: 2 Years
Maximum: 10 Years
Subsequent Offences
Minimum: 3 Years + Imprisonment Sentence
As well, a person found guilty of dangerous driving which does not cause death or bodily harm may be prohibited from driving under 320.24(4) of the Criminal Code of Canada in addition to any other criminal record imposed. The maximum period of the prohibition depends upon the term of imprisonment imposed on the driving charges.
What other consequences are there for a dangerous driving conviction?
Aside from prison time, other consequences of a dangerous driving or careless driving conviction could include:
Inability to travel to the United States
Impacts on employment
Inability to register with a regulatory body / profession
Impact on other court proceedings
Loss of driving privileges
How can I defend against a dangerous driving charge?
Defending a dangerous driving charge involves receiving the right legal advice from Toronto Defence Lawyers.
When you give us a call or come to our office for a free consultation, we will review the charges you are facing and provide you with our initial advice for how we may proceed in your case. Once you have retained us, we will provide you with a legal defence which ensures the best possible outcome in your case, including:
Conducting research and legal analysis
Reviewing disclosure
Interviewing witnesses
Attending court on your behalf
Developing a legal strategy if the case proceeds to trial
Conducting pre-trial discussions and negotiations with the Crown in order to explore having the charges withdrawn, or other more favourable outcomes in the case to avoid a criminal record
With the experience of Toronto Defence Lawyers, you can rest assured that you are receiving an experienced and complete criminal defence to your dangerous driving charges.
What should I do if I am charged with dangerous driving?
The first thing a person charged with dangerous driving should do is contact an experienced criminal lawyer for legal advice. At Toronto Defence Lawyers, we understand the steps required to successfully defend against a dangerous driving charge.
Contact us today to learn more about how we can help with your dangerous driving charges.