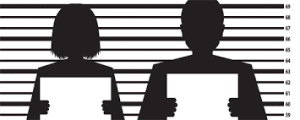 When someone is charged with minor criminal offences in Ontario, they may be eligible for participation in the Diversion Program,  once successfully completed, their participation will allow for their criminal charges to be withdrawn or stayed.
This process is referred to as the Diversion program.
It is essentially a way to have criminal charges against the accused diverted and resolved via a specific program.
It is an alternative to prosecution for the Crown.
It allows the accused to avoid a criminal record, taking some responsibility for their offence without officially admitting their guilt.
While Diversion programs vary considerably what all Diversion programs have in common is that they are an alternative to prosecution.
It is an acknowledgment by the Crown that not all criminal charges are serious enough to warrant a guilty plea or trial proceedings.
It can be seen as example of restorative justice, allowing for a person accused of an offence that hurts their community to participate in a program that benefits their community or their existence within their community.
How is eligibility for Diversion determined?
Once you have been charged a Crown will assess your matter. They will screen the case against you and your criminal background to assess your eligibility for Diversion.
For the accused to be allowed to participate in Diversion the Crown must consent.
Eligibility is the decision of the Crown and cannot be determined by a Justice of the Peace or a Judge.
Talk to an Experienced Criminal Lawyer with PROVEN RESULTS.
or CALL: (416) 658-1818
For what offences is diversion available?
 Diversion is typically offered  in relation to minor offences for accused who have no criminal record or have never been offered diversion in the past.
An accused also may be ineligible if there is a record of police contact for a similar offence without a charge being laid.
Diversion can be negotiated for the accused by their defence lawyer in cases where it is not initially permitted.
What is a minor offence?
 The crown assesses the facts of the case in order to determine eligibility. A number of factors aggravate the nature of the offence.
Only individuals accused of minor offences will be eligible
Examples of minor offences may be:
Theft under (shoplifting)
Minor fraud charges involving a small amount of money
Mischief (causing minor property damage)
Causing a disturbance
Possession of marijuana (a small amount, intended for personal use)
In each case where Diversion is offered the terms of participation in diversion are specific to the facts of the offence.
The accused may accept the initial offer of participation in Diversion from the Crown or they may wish to have their lawyer negotiate better terms for them.
Examples of Diversion:
Each courthouse has different diversion programs.
Examples of Formal Diversion Programs: Mental Health Diversion , Extra Judicial Sanctions offered in Youth Court, Enrolment in a series of classes where the accused is educated about the consequences and effects of the specific offence.
Examples of Informal Diversion programs: Community Service Hours, a charitable donation, writing a letter of apology or short essay about their offence.
Will my participation in diversion be on my criminal record?
When the diversion program has been successfully completed the charges will be withdrawn or stayed.
Meaning that there is no criminal record or finding of guilt.
There will still be a record on the police database (CPIC) that a charge was laid.
Ever case is different, you should always seek advice from your defence lawyer about what the outcome of completing diversion may mean for you.
What is the difference between having criminal charges withdrawn and stayed?
It is better to have charges withdrawn rather than stayed.
While having criminal charges stayed is quite favourable for the accused, stayed charges can be resurrected within one year of the day they are stayed.
This is uncommon but does occur in cases where the accused is charged with new offences during the one year period after you've had charges stayed.
If that happens the Crown could  prosecute you on those same charges again.
If charges are withdrawn, the prosecution of those charges is finished and those same charges can never be brought back.
You should always speak to your defence lawyer before you make a decision about diversion.
Diversion is usually a favourable outcome for the accused but there are cases where it is not always the best option.
Contact  Kostman and Pyzer, Barristers for advice regarding your criminal charges.