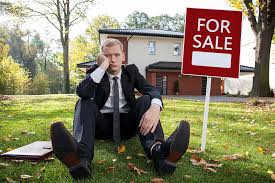 Criminal offence charges can present difficulty for members of, or applicants to the Real Estate Counsel of Ontario (RECO).
Both  members of and applicants to RECO who have or are currently facing  criminal offences  charges are required to disclosure their criminal offence history to RECO.
If you are an applicant to RECO you will be asked if you have ever been charged with a criminal offence and how your matter resolved in question 7 of the application.
If you are a member you would be required to disclose  this information to RECO.
The governing legislation for RECO is the Real Estate and Business Brokers Act: REBBA Criminal Record.
Section 10 and 34.1 dictate the requirement to disclose.
Under these sections a member is required to notify the registrar's office of any changes to the information that was contained in their application.
It is worded vaguely, but has a broad application, anything from a change of email address to being criminal charged must be disclosed.

Talk to an Experienced Criminal Lawyer with PROVEN RESULTS.

or CALL: (416) 658-1818

A RECO member is required to inform the registrar's office of their arrest and criminal charges within 5 days of their arrest.
If the member was not aware of this obligation they should inform the registrar's office as soon as they becomes aware and explain the they were not aware of this obligation.
For members of and applicants to RECO it is especially important that any criminal offence charges have a favourable resolution.
An unfavourable outcome can threaten your licence and be reason for revocation.
RECO considers the outcome of the charges when considering whether or not to grant an application or to allow continued membership  in relation to the criminal charges.
For instance, in the case of a matter resolving by way of a peace bond and a withdrawal, RECO understands that a peace bond is not a finding of guilt and typically treats it as a more minor thing.
RECO would typically require the member  to submit a copy of  their information, recognizance or promise to appear/undertaking, and a copy of the peace bond to the registrar's office.
Under section 13, voluntary conditions of registration, RECO would monitor the member's  compliance with the bond for the duration of it and the member would be required to inform them if there were any further issues, such as a breach.
RECO also would likely make the member redo their criminal record check.
RECO may put the member's registration on conditions for the duration of the bond until its completion
Every two years, while RECO does not conduct vulnerable sector checks, members are required to submit a criminal record check.
A peace bond would not affect the member's licence and would not be grounds for rejection of an application.
It is very important for applicants to and members of RECO to ensure a favourable outcome of their criminal offence charges.
Hiring an effective and highly capable criminal defence lawyer is a good way to ensure a favourable outcome for criminal offence charges.
If you are facing criminal offence charges please call Kostman and Pyzer, Barristers today for your free consultation!