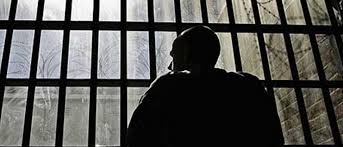 In Canada mandatory minimum sentences are imposed on convicted individuals for certain criminal offences.
Since the inception of the Criminal Code in Canada in 1892 there have always been criminal offences that carry mandatory minimum sentences.
This means that sentences imposed on individuals convicted of certain offences cannot be less than the corresponding mandatory minimum sentence for that offence.
In 1892 only six offences carried mandatory minimum sentences. Since that time there have been many amendments to  mandatory minimum sentencing legislation.
From 2005 and to 2015 many laws were passed according to a "tough on crime" agenda.
In 2012 the government introduced The Safe Streets and Communities Act, also known as the Ominous Crime Bill,  mandating stricter mandatory minimum sentences for numerous offences.
The imposition of mandatory minimums according to the tough-on-crime agenda was widely criticized as it limited the discretion of sentencing judges more than ever before.
As well, where offences already carried mandatory minimum penalties, these penalties were increased in length and severity.
Talk to an Experienced Criminal Lawyer with PROVEN RESULTS.
or CALL: (416) 658-1818
The "Tough on Crime" Agenda
Criminal offences for growing more than five marijuana plants was punishable by a minimum of 6 months imprisonment and larger numbers of plants brings longer mandatory minimums.
Criminals offences where individuals were convicted of being involved in the production of more harmful substances, like  heroin; cocaine in any form; and methamphetamines, were subject to mandatory minimum sentences of at least two years imprisonment.
Impaired driving offences carry increased  and more severe  sentences.
In 2005, the mandatory minimum for a first offence has increased from a $600.00 fine to one of $1,000.00.
The mandatory minimum sentence for a second offence has increased from 14 days imprisonment to 30 days.
A third, or higher, offence now carries with it at least 120 days of imprisonment.
Previously, a third, or higher, offence carried a mandatory minimum of 90 days imprisonment, which meant judges could permit offenders to serve their sentences on weekends.
This is no longer possible as it not legally permissibale to serve intermittent sentences where the penalty is more than 90 days.
Recent Changes to Mandatory Minimum Legislation
Hulya Genc studied philosophy at York University and is a certified mediator. She is pursuing a career in law, with the intention of practicing criminal law.