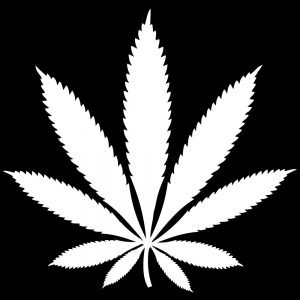 Approximately 40 000 Canadians currently use medical marihuana.
Currently only medical marihuana is legal in Canada.
The current liberal Government has promised to legalize marihuana but that has yet to do so.
Any medical doctor can legally prescribe pot in Canada.
Ontario has the highest number of licensed medical pot producers.
the maximum amount of weed a person with a medical marihuana  can possess with a medical marihuana license from a doctor is at a time 150 grams
What is required to get a membership to a dispensary?
At some dispensaries, all you need is a prescription for an medical condition that can be treated  by marihuana. 

 Selling and purchasing marihuana from a 

dispensary

 is technically still illegal.

Until recent police raids the Toronto police were not enforcing the law.
There are approximately twenty five dispensaries operating in Toronto.
Of these some of these operate legally. Others, however, operate in a legal grey area. These are the dispensaries that were subject to recent raids by the Toronto Police.
Is medical marihuana actually legal?
Marihuana for medicinal purposes can be used as treatment for specific medical conditions or to treat specific symptoms when authorized by a doctor.
Since a 2001 Supreme Court ruling, qualifying patients can use medical marijuana, but the specifics about who can prescribe it has changed throughout the years.
Health Canada must comply with the courts and provide reasonable and safe access to the medicine.
Where can I get medical marijuana?
Individuals can get medical marihuana  clinics or dispensaries.
Clinics are medical facilities that have in-house doctors specially trained in the diagnosis and prescription of medical marijuana.
When original medical marihuana legislation was introduced, the responsibility fell on Health Canada to oversee who could qualify for access.
Since 2013 the Marihuana for Medical Purposes Act came into effect, the onus shifted to individual doctors to prescribe cannabis to qualifying patients.
Even though it was legal and technically every doctor in Canada had the ability to prescribe, very few would actually do so.
There are specialized clinics that will assess the suitability of medical marihuana to treat prospective patients.
These clinics are just like any other health practice in Canada and are completely free. Dispensaries are the other option, there are able to circumvent a lot the difficulty in prescribing weed and therefore became a more popular option as it was easier to get marijuana.
Unlike clinics, dispensaries don't employ doctors.
They determine whether they think medical marijuana is in their customers best interest and allowing patients to receive weed that day
They also lack the stringent oversight that clinics and their suppliers operate under since they're not beholden to the same official guidelines.
Talk to an Experienced Criminal Lawyer with PROVEN RESULTS.
or CALL: (416) 658-1818
Are dispensaries illegal?
They operate in a legal grey area.
Getting weed from anywhere but a clinic is technically illegal.
When Health Canada initially allowed patients to use marihuana, you could either buy it from one of a few licensed producers, grow it yourself or authorize someone else to grow it on your behalf.
Some individuals received authorization to grow weed on behalf  of patients.
The rules governing how many plants could be grown for each individual patient were allowed these third party growers had to have a lot of surplus.
This surplus was then transferred to compassion clubs and modern-day dispensaries.
Initially, police were hesitant to stop this practice because it was seen  as a means to help sick people.
When the government changed the regulations, allowing only licensed and regulated producers to grow weed for medical purposes, these third party growers fought back and they were  they were allowed to continue to operate.
Until recent raids it seemed that police don't want to enforce laws that are likely to change, given the direction that the federal government has indicated things are going in.
A spokesperson for Toronto police said that there is "no grey area" and these dispensaries are "illegal". And that"The law is in the process of changing but our position is: we respond to community complaints or public safety issues," he said."Officers have a considerable amount of discretion which they use. We have a large number of competing priorities and so we make decisions about where we think our resources will do the most good and where they're most needed."
What's the process for getting weed at Clinics?
Clinics and dispensaries are quite different.
Clinics require you to have a referral from your GP or medical specialist.
Since marihuana can't be used as a first line treatment, you need to show that you've tried alternatives and they haven't worked.
You then meet with a doctor who assesses your viability for treatment.
Once they agree that marihuana could be used to treat your medical problem, you then meet with a counsellor who helps determine what kind of weed would be best for you.
You then receive a 'medical document' as doctors can't technically write prescriptions for marijuana,  which you then bring to a licensed producer of marihuana.
Licensed producers are businesses that have been authorized by the government to grow and sell marihuana for medical treatment.
Once your paperwork has been received by the producer, your weed is mailed to you about two weeks later.
What is the process for getting weed at dispensaries?
At dispensaries, you by-pass the doctors and the licensed producers.
You're required to bring in a current prescription for a drug that treats an ailment marijuana can be used for
You need to show proof that you have a current condition.
You're then eligible to get a membership to the dispensary and to purchase the cannabis over the counter and get it that day.
What can weed be used to treat?
There are five general categories that may justify the use of medical marijuana:
1. disorders that cause pain such as arthritis, chronic back problems.
2. disorders that impair movement  such as MS, Parkinson's, ALS.
3. mood disorders such as  anxiety and depression.
4.  Epilepsy
5.  Cancer
What do I do if I get stopped by the Police?
If you've gone through a clinic, then show them the label from the packaging of the marijuana that was mailed to you and an additional card that would've come from the licensed producer.
you should keep these on you at all times when carrying marijuana to avoid being charged with the criminal offence of possession of a prohibited substance.
If you've gone through a dispensary your membership to the store doesn't mean that you can't be charged with a criminal offence.
It would be up to the police officer's discretion as to whether or not he or she would change you with a criminal offence.
When will Marijuana be legalized?
 Former Toronto police chief Bill Blair has been appointed to be the head of the initiative that will investigate how to legalize, regulate and govern weed in Canada.
It is suspected that some movement will be made by the end of 2016.
However it is anticipated that legalization may be a more lengthy process as the federal government will need to  negotiate with each province and territory the implications on provincial healthcare regulations.
Legalization affects three international treaties that Canada is a part of:
1.  The Single Convention on Narcotic Drugs of 1961;
2. The Convention on Psychotropic Substances of 1971;
3. The United Nations Convention against Illicit Traffic in Narcotic  Drugs and Psychotropic Substances of 1988.
These treaties require that Canada show that legalizing marihuana  helps reduce illicit drug use.
Federal Health Minister Jane Philpott said on April 20 2016: legislation to legalize marihuana in Canada will be introduced in the spring of 2017.
Philpott said this while in New York, where she is leading the Canadian delegation to the United Nations General Assembly special session on drugs.
"I am proud to stand up for our drug policy that is informed by solid scientific evidence and uses a lens of public health to maximize education and minimize harm," she said. "As a doctor, who has worked both in Canada and sub-Saharan Africa, I have seen too many people suffer the devastating consequences of drugs, drug-related crime and ill-conceived drug policy. Fortunately, solutions are within our grasp."
For the time being you can still potentially be criminally charged for possession of marihuana.
If you are charged with the criminal offence of possession of a prohibited substance, or any other criminal offence, please contact Toronto Criminal Lawyers for advice.