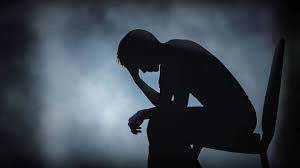 The Ontario criminal justice system recognizes the casual connection that can sometimes exist between mental health issues and criminal behaviour.
In Ontario this is demonstrated via the existence of mental health courts.
Mental health courts are specialized criminal law courts designed to assist accused who have mental health issues.
Often there is great variance between mental health courts in the way that each individual court is run.
However, typically Mental health courts in Ontario have the following features:
1. a specialized judge or group of judges that sit only in that court;
2. a specialized  Crown attorneys or small number of Crowns assigned to that court;
3. a specialized duty counsel or small number of duty counsel assigned to that court;
4. specially trained court officers;
5. mental health court workers;
6. an on-site psychiatrist on specific days,
Talk to an Experienced Criminal Lawyer with PROVEN RESULTS.

or CALL: (416) 658-1818

Theses efforts are an acknowledgement of the difficulty that being criminal charged can represent for an individual who has mental health issues.
Mental Health courts are intended to make the process of dealing with and resolving criminal charges easier for an accused who is suffering from mental health issues.
 There is also a variance between different mental health courts in the criminal proceedings that will run.
The following is a list of examples of criminal proceedings that can occur in mental health courts in Ontario:
Assessment orders are ordered by the court to allow the court to assess the accused person's mental health to make a determination if the accused is fit to stand trial, or not criminally responsible for the crime they committed due to their mental health.
Mental health diversion facilitates a resolution of criminal charges in a manner that doesn't involve a guilty plea or a trail, taking into account the accused's mental health.
Typically mental health diversion is available for less serious matters. Usually in cases that are determined to be suitable for mental health diversion, the accused will have to take responsibility for their actions and see a physiatrist. In exchange, they may be able to avoid a criminal conviction or trial.
The terms of the accused's diversion are negotiated by the accused's criminal defence lawyer and the Crown. The Crown ultimately makes the decision if the matter is suitable to be resolved via diversion, but they may be convinced by a criminal defence lawyer.
Mental health courts in busier jurisdictions may also do bail hearings, guilty pleas, judicial pre-trials, and some trials for accused persons with mental health issues.
The accused may have to meet certain criteria before an accused is approved to have their criminal charges addressed in mental health court.
 In some mental health courts, the accused will meet a mental health court worker to have a preliminary conversation to be approved for mental health court before they can be transferred into that court.
In some courthouses this is not necessary. The strictness of the criteria varies from courthouse to courthouse.
In order  to find out about the mental health court in a specific courthouse, it is best to speak with a your criminal defence lawyer.
If you have been charged with a  criminal offence contact Kostman and Pyzer, Barristers today to find out about the defences that may be available to you!