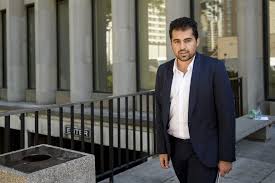 In 2015, Mustafa Ururyar was accused of sexually assaulting Mandi Gray, a woman with whom he had had a casual sexual relationship. The accused and the complainant were both PhD students at York University, when the incident that led to the allegations of sexual assault occurred. It was alleged by the complainant that on July 31, 2015, Mustafa forced her to give him oral sex and engage in sexual intercourse, after the two had been at a party together At his trial Mustafa pleaded not guilty and testified that the sexual activity was consensual.
On July 21, 2016, in a decision that would later be found to be incomprehensible and biased, Mustafa would be convicted of sexual assault. He was sentenced to 18 months in jail -- the maximum jail term for a summary sexual assault -- followed by three years probation after his release and required to submit a DNA sample to the national police database and remain on the sex offender registry for 10 years. He was also ordered to pay $8,000 of Gray's $10,735 legal bill. At his sentencing, Justice Marvin Zuker referred to Mustafa's testimony as 'a total fabrication' and criticized him for trying to discredit Gray's testimony.
Mustafa maintained his innocence and appealed the decision saying that the judge was biased against him and misapprehended some of the evidence. At his appeal, Mustafa's criminal defence lawyer, Mark Halfyard successfully argued Zuker's decision was illogical, hard to understand, failed to properly analyze the evidence and showed bias against the accused.
In his appeal decision, Justice Michael Dambrot overturned the conviction, finding that the judge in his first trial inappropriately relied on "rape literature" to assess evidence in the case. He said that Justice Marvin Zuker gave no explanation for dismissing Mustafa's evidence.
"All witnesses, not just rape complainants, are entitled to have their credibility assessed on the basis of the evidence in the case, rather than on assumptions about human behaviour derived from a trial judge's personal reading of social science literature...I agree with the trial judge that we must be vigilant to reject pernicious stereotypical thinking about the behaviour of women. At the same time, we must not adopt pernicious assumptions about men and their tendency to rape...Of course it is important to dispel myths, but you do that by deciding cases correctly and appropriately not by using your podium of reasons for judgment as a place for your own manifesto...It is dangerous thing. Judges judge. They should do it right. They should do it according to the principles that apply. And they should do it fairly in accordance with their oath. They should not apply myths and if counsel suggests a myth then (they) absolutely should say 'what are you talking about?' " Dambrot said in his decision.
He ordered a new trial for Mustafa "with considerable regret. " He stated that doing so "because of inadequacies and excesses in the reasons for judgment does no service to the complainant or the appellant." A hearing for the new trial is scheduled to be heard in court on August 4, 2017. Mustafa's criminal defence lawyer, Mark Halfyard, said after the ruling that his client looks forward to making his case at the retrial. "This has been an obviously very traumatic and stressful experience and hopefully at some point in the near future it's coming to a close," he said.