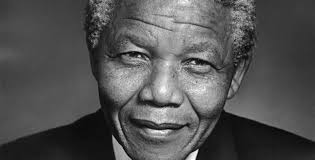 Before winning the Nobel Peace Prize in 1993 and becoming the first ever democratically elected President of South Africa in 1994, Nelson Mandela was arrested for sabotage. A prominent member of the African National Congress, Mandela actively protested the apartheid government. His first major arrest occurred in 1955, in which men and women of all races found themselves in a marathon trial known as the Treason Trial. Throughout the trial process, Mandela began to secretly mobilize a nationwide strike against apartheid rule. On the day of his acquittal on March 29, 1961, hundreds of thousands of non-whites partook in the stay-at-home strike. This prompted the South African army to make thousands of arrests in order to end the strike.
Although Mandela was initially committed for nonviolent protest, in June of 1961 he co-founded and lead the militant Umkhonto we Sizwe. Under his leadership, the militant group launched a series of nonlethal bombings.
The following year, Mandela used a fake name to secretly leave the country and travel to England to garner support for the armed struggle. Upon re-entering the country, Mandela was arrested for inciting the strike and leaving the country without a permit. He was sentenced to five years imprisonment.
Soon after his arrest, police raided the ANC and Communist Party's secret hideout in Rivonia. Because of his affiliation, Mandela was retried along with his comrades in what became known as the Rivonia Trial. On trial for sabotage, Mandela faced  the death penalty. In spite of this, he used the trial as a platform to speak out against the apartheid government. On the last day of his trial, April 20th 1964, Mandela gave his famous Speech From The Dock. Here, he admitted to his crimes saying "'I do not deny that I planned sabotage. I did not plan it in a spirit of recklessness nor because I have any love of violence. I planned it as a result of a calm and sober assessment of the political situation that had arisen after many years of tyranny, exploitation and oppression of my people by the whites."
But perhaps his most famous quote came in his closing remarks when he said "I have fought against white domination, and I have fought against black domination. I have cherished the ideal of a democratic and free society in which all persons live together in harmony and with equal opportunities. It is an ideal which I hope to live for and to achieve. But if needs be, it is an ideal for which I am prepared to die."
But Mandela did not die. Instead he was sentenced to life in prison on Robben Island. After 27 years, Mandela was released from prison and the ban against ANC was removed. Mandela was quickly made President of the ANC and, after negotiations with then President FW de Clerk, put an end to the white minority rule of South Africa. One year later, he became the first democratically elected President of South Africa.