Police "Spy" Tactics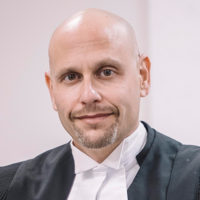 As of 2012, motor vehicle drivers in Ontario face a hefty fine of $155 if caught using a mobile phone while behind the wheel. Several Police divisions across the province have initiated "Ride Safe" programs intended to nab distracted drivers.
Among those making headlines, Peel Regional Police have spearheaded a controversial surveillance tactic as part of a "safety blitz" initiative.
It involves uniformed police officers using public transit buses to catch drivers using hand-held devices. Unsuspecting drivers may try to be as inconspicuous as they can while on their handheld, but this surveillance tactic may prove to be very effective. In the event a "talk" or "text" driver is spotted, a traffic officer would be notified to pull the driver over.
Obviously, a driver may deny the allegation and deny that they were engaging in the prohibited activity. But don't fret – the officers are fully armed with cameras and digital devices, capturing pictures and video footage.
The discussion on the appropriateness of the measures is a matter of serious debate.
The police argue that the intrusive measures are necessary and justified on a public safety basis. Distracted drivers pose a huge risk on the roadway and are a leading cause of traffic accidents.
These concerns are met with an equally aggressive voice of dissent from the public.
For most civilians, there is a reasonable expectation of privacy while travelling in one's vehicle.
Years ago, the thought of a "Big Brother" type of operation created a frenzy of controversy when Toronto Police were campaigning for the use of CCTV (Closed Circuited Television) in public places. Given the ramifications of such an operation, can the intrusion be considered valid?
Does the use of cellphones in automobiles creates such a traffic safety issue that the police are warranted in videotaping the inside of a motorist's vehicle?
In addition, there are some reliability factors that affect the quality of this type of surveillance evidence. For one, surveillance during peak rush hour traffic presents difficulties .
One would imagine that police officers may be unable to capture clear and unobstructed photos. As well, police personnel may mistake a different object for a handheld device. The importance of respecting the privacy and autonomy rights of civilians cannot be overemphasized. Motorists should know their rights!
There are other considerations to take into account. What if a police officer who is watching out for distracted motorists observes contraband or other material in passing vehicles.
In such an event, would there be reasonable grounds to stop and search the vehicle?
While there may exist exigent circumstances where immediate police intervention is warranted, what is our reasonable expectation of privacy in a motor vehicle? Is the inside of a motor vehicle a place wherein we forsake our privacy for the safety of other members of the public?
Should videocameras be installed in automobiles to allow for greater police surveillance?
Should our speedometers be wired into police computers to protect against speeding motorists? Is such police behaviour justifiable?
Know your rights! If you have been charged with a criminal offence contact Kostman and Pyzer, Barristers today for your free consultation!
X
Request a Free Case Evaluation