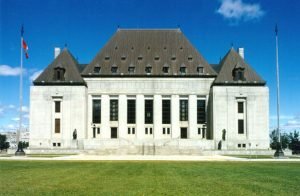 R. v. Jordan is a 2016 Supreme Court of Canada decision that ultimately changed the definition of what is means for a person accused of criminal offences to be tried within a reasonable time period. Under section 11(b) of the Canadian Charter of Rights and Freedoms an accused person is constitutionally entitled to be tried within a reasonable period of time. With the R. v. Jordan decision a reasonable period of time became 18 months between the charges and the trial in a provincial court without preliminary inquiry, or 30 months in cases in superior courts. Anything more than that constitutes an unconstitutional delay and is grounds for the defence to apply for a stay of proceedings or for the Crown to withdraw the charges. This ruling favoured the defence as it immediately led to many charges being stayed against accused who had already endured delays exceeding the Jordan presumptive ceiling.
Furthermore, R. v. Jordan forced the Crown to change the way it  proceeds, with more  focus on minimizing delay for the accused.  There were hopes and fears that R. v. Jordan would lead to an excess of cases being stayed or withdrawn. However according to a recent study conducted by students at Schulich Law School that examined data 6 months prior to and 6 months following Jordan this has not been the case. The study found Canada's judges are not excessively staying criminal charges because of delay, rather they are granting stays that would have been granted prior to Jordan as well.
Jordan had the effect of making  those involved in the criminal justice system more concerned about delay. It brought about changes in the Crown Attorney's office, facilitating more cases being brought to trial within a reasonable time period, to prevent successful stay applications by the defence. However, it has not brought about too many successful stay applications. That being said, Jordan has had the intended effect of minimizing delay.
Delay in criminal proceedings can cause undue hardship for the accused, in cases where this delay is excessive Jordan recognizes that the defence should be able to apply for a stay of proceedings. After Jordan, most of the successful efforts to have criminal charges stayed because of unreasonable delay were in the province of Ontario. This means it is more likely for people living in Ontario, rather than any other province in Canada, who are facing criminal offence charges to have the proceedings against them stayed due to delay.  According to this recent study of 49 defence applications due to unreasonable delay in Ontario, the number of stays granted was 23. This translates to a 47 percent success rate for people living in Ontario.  If you are facing criminal charges are there has been an unreasonable period of delay, as defined by the Jordan decision, you are entitled to apply for a stay of proceedings. Ask your Toronto criminal defence lawyer about unreasonable delay and making an application to the stay your criminal charges for you. Contact Kostman and Pyzer, Barristers to find out more about the defences that may be available to you.