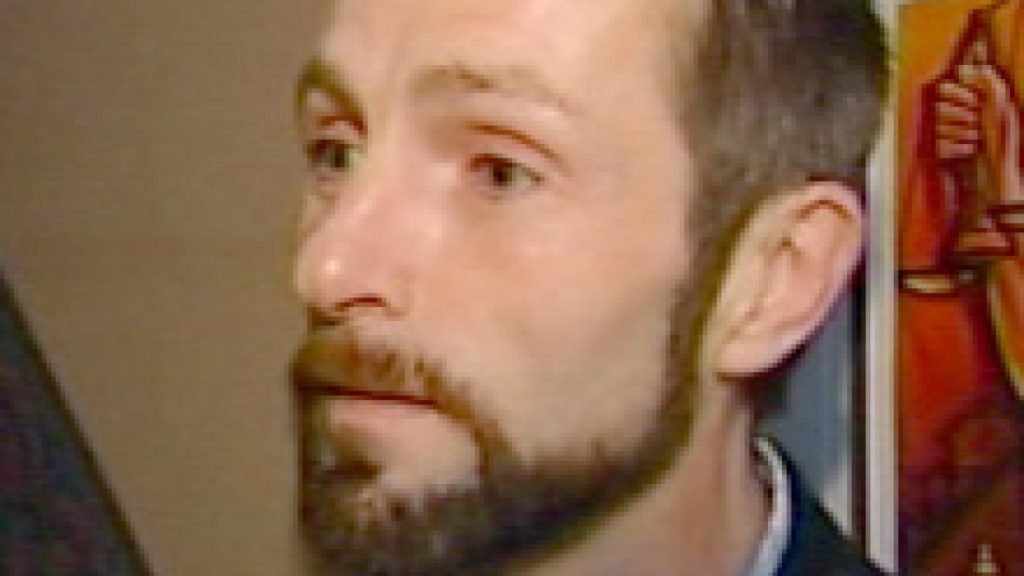 Randy Drunken was wrongfully convicted of murdering his own girlfriend.Newfoundland man, Randy Drunken of St. John's, was wrongly accused and convicted of killing his girlfriend. Druken was convicted for the 1993 murder of Brenda Marie Young. Young and Drunken had been in a romantic relationship at the time of her murder. Young's body was discovered on the floor of her St. John's home by her nine-year-old daughter Cindy. Young was found to have been stabbed 31 times. She  was naked from the waist down, with her underwear wrapped around her neck. Drunken was heartbroken by the loss of his girlfriend but before he had an opportunity to mourn he became a suspect in her murder.
At his first trial he was found guilty of first-degree murder. Despite the fact that Drunken's parents provided an alibi for him on the night of the murder. His parents were consequently charged with with attempting to obstruct justice by providing a false alibi for their son on the night of Young's murder. These charges against Drunken's parents were later said to have been abusive. As well the Crown's case against Drunken largely depended on the testimony of a jailhouse informant who later retracted his story and was charged with perjury. There was no physical evidence linking Drunken to the crime. Drunken maintained his innocence throughout his ordeal.
Talk to an Experienced Criminal Lawyer with PROVEN RESULTS.
or CALL: (416) 658-1818
Druken was in prison for more almost seven years before DNA evidence indicated he was not present at the crime scene. On this bases he was granted an appeal in 1999. The DNA evidence showed that Druken's now-deceased brother, Paul Druken, had been present at the crime scene. Rather than withdraw or dismiss the charges against Druken the a second trial was ordered for Druken.. At Drunken's second trial the Crown eventually filed a one-year stay of proceedings against Druken.  Later on at the Lamer Inquiry a Crown Attorney went on record saying that when a second trial was ordered for Dunken the charge against Randy Druken should have been dismissed or withdrawn
It wasn't until 2005 that the provincial government admitted that Druken was wrongfully convicted. An inquiry was ordered into Drunken's conviction. The Lamer Inquiry examined his wrongful murder conviction and the cases of two other men. At the end of this inquiry Former Supreme Court justice Antonio Lamer concluded Druken as well another man, Gregory Parsons were the victims of overzealous prosecutors and police investigations plagued by tunnel vision.
Consequently in January 2005 Drunken was awarded $2 million in compensation fro his wrongful conviction. Druken said he's pleased with the$2 million in compensation, but said it is hard to put a dollar amount on the six years he spent in prison."You'll never be able to start over. I mean, what we'll have to go through, we went through. There's no denying that," Druken said. "But to start to make a new life? Yes. I firmly believe that you can start over that way." At the time of his release Druken said he plans to return to school, help young offenders stay on the straight and narrow and get on with his life.