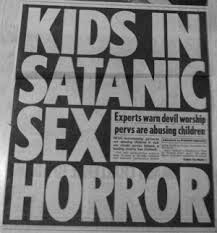 in 1961 Quebec man, Rejean Hinse, was only twenty-three years old when he was falsely accused and wrongfully convicted of aggravated robbery. He was accused of taking part in an alleged armed robbery, occurring in December of 1961 at general store in Mont-Laurier, Quebec. He would become a suspect shortly following the robbery. Despite the allegations against him, Rejean always maintained his innocence. As well he had an alibi for the night in question. He had been more than two hundred kilometres away from where the robbery occurred, at the time it was alleged to have occurred. Despite his alibi the jury was not convinced and at Rejean's first trial he was wrongfully convicted of aggravated robbery and sentenced to fifteen years in prison. Rejean would spend three years on remand and serve another five years after sentence.
He never gave up hope and fought to prove his innocence. It would not be until 1989 that he would be successful in establishing that his conviction was faulty, following a Quebec Police Commission investigation, that concluded that Rejean was the victim of a botched investigation. Finally in 1994 his conviction would be quashed by the Quebec Court of Appeal as a result of new evidence. A stay of proceedings was ordered. Rejean was not yet vindicated and continued to fight to prove his innocence. In 1997 his matter was tried in the Supreme Court of Canada, the court acquitted Rejean on the basis that the that the evidence presented at his trial was insufficient to convict him of aggravated robbery. Rejean's battle wasn't over yet, despite his acquittal by the Supreme Court of Canada, the Quebec and federal governments refused to acknowledge his innocence. He would continue his legal battle for another fifteen years before finally being more substantially vindicated. Rejean would continue his battle in civil court. He sued for compensation in a civil court case that went to trial in 2010. In 2011 judgment was handed down by the Quebec Superior Court on 14 April 2011, when Rejean was seventy-three years old was finally awarded $13.1 million compensation. The amount was payable by the Quebec and Canadian Federal governments. His settlement was the largest wrongful conviction award in Canadian history to acknowledge his hardship and many years of struggle.
After the judgment at a press conference, Rejean compared his experience of being incarcerated for a crime he did not commit to that of the emotions depicted in Edvard Munch's painting, The Scream. He explained that the facial expression depicted in The Scream accurately illustrated his psychological condition in prison. The painting depicts a man with a harrowing expression on his face, screaming in terror and anguish. Rejean described how "After I was sentenced ... the headaches were unbearable. The only way to cope with the pain was to keep banging my head against the stone wall - a little harder, then a little harder still, until the pain I was inflicting on myself became more intense than the other pain.