In Canada, uttering threats is a serious offence and is Canada's second most prevalent police-reported violent criminal incident. If you're charged with uttering threats, gaining a comprehensive understanding of the charges against you can greatly shape the outcome of your case.
In this article, we explain the concept of 'uttering threats' under Canadian law, examine the types of threats, discuss potential outcomes, and outline possible defences. We also highlight the vital role of a criminal defence lawyer to ensure that your rights are protected.
What Constitutes Uttering Threats in Canada?
Uttering threats is a criminal offence in Canada and is covered under section 264.1 of the Criminal Code. It is considered a preparatory crime as it often precedes violent acts such as assault or murder. Although not as grave as the potential subsequent crimes, this initial act is still considered unlawful.
The offence of uttering threats can briefly be described as knowingly conveying or causing another person to receive a threat. It typically includes expressing the intention to inflict:
death or bodily harm to a person;
harm to their property (including threatening to burn, destroy or damage such property); or
harm to an animal or bird, which is also considered property for purposes of the Act.
Being found guilty of uttering threats can result in jail time, even for a first offence. It is considered a 'specific intent' offence, which means the words uttered must have the intention of intimidating a person and be taken seriously.
The penalty's severity depends on the case's particular circumstances, whether the Crown Prosecutor elects to proceed with summary conviction or by indictment, and the presence of any aggravating factors. The maximum penalty for uttering threats is five years of imprisonment if convicted.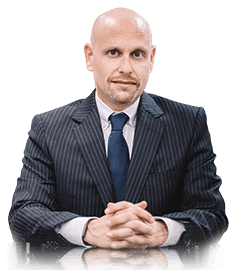 Protect Your Freedom With An
Experienced Toronto Criminal Lawyer
Assessing Uttering Threats
The term 'threat' is broad. It can cover everything from spoken words, written communication, and even certain gestures like making fists combined with a hitting gesture towards another person. But remember, just because something sounds hostile does not automatically make it a legal threat. Let's dive deeper into this.
If you're facing a charge of uttering threats, three key three requirements must be satisfied before a court can find you guilty:
The threat must be real.
You must have intentionally made this threat.
You threatened death, causing bodily harm, damaging or destroying property, or harming an animal.
The next factor to consider is the intention behind the words or actions.
When it comes to uttering threats, how the person on the receiving end of the threats perceives them is what matters. This means that even if your intentions behind the threat were not serious (or were misunderstood, as the example below will show), but the alleged victim took it seriously, that is what counts.
You could still be charged even if you did not plan to act on the threat. Moreover, the person to whom the threat is directed does not even have to be aware of the threat for the offence to have been committed.
When it comes to determining if a statement or action can be seen as a threat, context is key. It's not just about the words or actions but also the surrounding circumstances. This context includes your relationship (as the person making the threat) with the person receiving the threat, the history of your relationship with the alleged victim, and any other relevant factors.
For example, let's say you work with a colleague, Sarah, whom you dislike intensely. One day, you vent to another colleague, Mark, who also dislikes Sarah, telling him how you have had enough of Sarah's behaviour and would like to 'eliminate' her. You add that you are seriously considering taking matters into your own hands to 'get rid of her'. Unbeknown to you and Mark, a third colleague overhears your conversation and alerts the police.
When questioned, it turns out you intended to report Sarah's behaviour to human resources ('taking matters into your own hands'), which would likely have gotten her fired ('eliminate her' or 'getting rid of her'). However, given the word choice, it is understandable that someone who overhears your conversation might interpret it as a serious threat to harm Sarah, especially if they do not completely understand the context, your relationship with Sarah, or the dynamics within the workplace. And in all this, Sarah was unaware of any threat.
Ultimately, this area of law involves nuanced interpretation and careful consideration of the specific circumstances surrounding each case. It can only be in your best interests to consult with a seasoned criminal lawyer when you find yourself dealing with matters like these.
Threats and the Digital Landscape
You can be charged with uttering threats for making a threat on social media. The use of social media to threaten someone has become increasingly common in recent years, and law enforcement agencies take these threats seriously.
However, due to the virtual nature of social media and the internet, identifying the source of a threat made digitally can take time and effort. It is, for example, challenging to link online threats to specific users and devices.
Law enforcement agencies and cybersecurity experts are developing strategies to address this issue, such as:
using advanced algorithms and filters to prevent attacks in real time;
implementing web browsing proxies, content filtering, and email scanners; and
deploying browser security solutions that can detect internal and external web threats.
Consequences of Uttering Threats Conviction
The consequences of being convicted of uttering threats under Canadian criminal law can be severe. Depending on the nature of the threat, it can result in criminal charges, either as a misdemeanour or a felony, and lead to a criminal record.
The sentence you can expect to receive for a conviction of uttering threats will take into account your charge's specific circumstances and will depend on whether the Crown elects to proceed summarily or by indictment. It will also take into account any aggravating or mitigating factors.
The potential penalties for being convicted for uttering a threat vary depending on the seriousness of the threats, and the range for penalty can be from a fine to imprisonment for up to five years for an indictable conviction or up to 18 months if the Crown proceeds summarily.
The ramifications of a conviction can also extend beyond the courtroom. If you are charged with uttering threats, this information is collected and shared on the RCMP CPIC database. The information on this database is accessible to customs and immigration (if you are not a Canadian citizen at the time of the offence) and can cause trouble with future travel, residence, and citizenship applications. In addition to the reputational damage, it can also greatly impact your ability to secure employment and rent a house.
Consult An Experienced Lawyer
Discuss your case with an experienced criminal lawyer and ensure the best possible outcome for your case.
Defences Against Uttering Threats Charges
Canadian criminal law offers several valid potential defences to an uttering threats charge. One common defence is to show that a reasonable person who was fully aware of the circumstances in which the threat was made would not perceive the utterance as a threat. This defence is context-dependent, and a close look at the circumstances may reveal that a reasonable observer would not find that the accused's words, conduct, or message constituted a threat. Other defences include:
The Accused Did Not Make a Threat
In Canadian law, the burden of proof rests with the Crown. They must establish, beyond a reasonable doubt, that you consciously made a threat with the intent to instil legitimate fear in the alleged victim. Naturally, if you did not make the threat, you can argue that you did not commit the offence.
The Threat Was Not Serious
The seriousness of the threat is a factor that will be considered when deciding to convict someone for uttering threats. If the threat was not serious, that is, if the threat caused little or no distress or harm to the victim, then you may receive a lesser sentence.
Drunkenness in Defence
Drunkenness is not a defence against uttering threats charges in Canadian criminal law, but it may be a mitigating factor in determining the sentence. Your demeanour when the threat was uttered, including any related alcohol or drug consumption, will be considered when deciding whether or not to convict you of uttering threats.
Complainant Credibility
When deciding whether to convict you for uttering threats, the complainant's credibility will be considered. So, too, will the effect of the threat on the recipient(s). Challenging the complainant's credibility by questioning their reliability, truthfulness, or motive can, therefore, be used to cast doubt on their version of events and their interpretation of the alleged threat.
Ambiguity of Language
A key factor to consider is the potential for an alternative interpretation of the words used in the purported threat. When applied correctly, this defence can effectively argue that the words involved may have a different meaning that does not inherently constitute a threat. This approach emphasizes the criticality of considering all possible interpretations before reaching a verdict.
Charter Rights Violation
If your Charter rights were violated during the investigation or prosecution of the case, then your lawyer may be able to argue that the evidence should be excluded or that the charges should be dismissed. This defence is context-dependent, and only a dedicated criminal lawyer can assess the legal matter in the best possible way and come up with the strongest defence for the case.
Navigating the Legal Process
The legal process for uttering threats charges in Canadian criminal law can take several months to several years, depending on the complexity of the case and the court's backlog. Factors that can affect the length of the legal process include the availability of witnesses, the amount of evidence, the complexity of the legal issues, and the court's schedule. It is important to note that you have the right to a timely trial under the Canadian Charter of Rights and Freedoms.
There are several alternative outcomes and resolutions in uttering threat cases, including withdrawal of charges, stay of proceedings and diversion programs. Withdrawal of charges occurs when the Crown Attorney decides to drop the charges against you, while a stay of proceedings occurs when the Crown decides to suspend the prosecution of the case altogether.
A diversion program is a program that allows you to avoid a criminal record by completing certain conditions, such as community service or counselling. The availability of these alternative outcomes and resolutions will depend on the specific circumstances of the case and the discretion of the Crown.
Importance of Legal Representation in Threat Cases
Facing charges of uttering threats under Canadian criminal law can be confusing and, honestly, a bit scary. A criminal lawyer can help you understand the charges against you, the potential consequences of a conviction, and the defences available to you. They can also help you navigate the legal process, negotiate with the Crown Attorney on your behalf, explore alternative outcomes and resolutions, and represent you in court if necessary.
Hiring a practising lawyer certified by the Law Society of Ontario can provide several benefits. The Law Society of Ontario is the governing body for lawyers in Ontario, and certification by the Law Society indicates that the lawyer has met the Society's standards for education, training, and professional conduct. A certified lawyer can provide you with the assurance that they have the necessary knowledge and experience to represent you effectively. Additionally, the Law Society of Ontario provides a referral service to help you find a certified lawyer in your area.
If you are faced with an uttering threats charge or know someone who is, call Pyzer Criminal Lawyers today. Located near downtown Toronto, we offer legal representation across all of the Greater Toronto Area (GTA), including Brampton, Mississauga, Oakville, Peterborough, Ajax, Markham, and Scarborough. We also serve surrounding cities such as Kitchener, Cambridge, Guelph, Barrie, London, and Hamilton.
Consult an Expert Criminal Lawyer
If you are facing uttering threats charges in Canada, it is important to consult with an experienced criminal lawyer as early as possible. They can guide you through the legal process and provide you with the best possible defence.
When you appoint Pyzer Criminal Lawyers, you get a free consultation from experienced lawyers who care and will fight hard to get you the best possible outcome.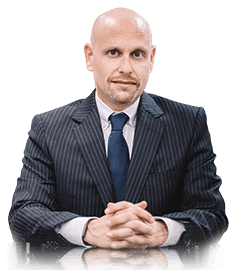 Protect Your Freedom With An
Experienced Toronto Criminal Lawyer
Frequently Asked Questions
What is the penalty for uttering death threats in Ontario?
The penalty for uttering death threats can vary greatly in Ontario, Canada. As outlined by the Canadian Criminal Code, uttering threats is a serious offence that could lead to up to five years in jail. The Crown Attorney must convincingly prove that you knowingly made the threat - which can be conveyed through various mediums, including mobile phones or social networks - and intended to cause alarm or fear, regardless of whether the intended recipient knew about the threat or not. The ability to execute the threat is not a deciding factor, and the actual penalty depends on the case specifics, such as the nature of the threat, any additional factors (aggravating or mitigating), and your criminal history.
How serious is an uttering threats charge in Ontario?
In Ontario, uttering threats is a serious offence that may result in imprisonment, even if you are a first-time offender. Threats to cause bodily harm or death can lead to up to five years in jail, while threats against personal, real, or animal property can result in up to two years' imprisonment. The severity of the charge highlights the importance of getting experienced criminal defence lawyers to navigate these complex legal matters.
Can you be charged for uttering threats while drunk?
Uttering threats while drunk may be a viable defence to the charge if you can show that you did not have the specific intent or purpose to make the threat seriously. Specific intent offences require that you had a specific intent or purpose while committing the offence. This means that while you did utter the threat, you must have also intended for it to be taken seriously. If you can show that you were intoxicated and did not have the specific intent to make the threat seriously, then you may be able to use this as a defence.
Can you get charged for threatening someone in Canada?
Yes, threatening someone in Canada is a criminal offence that can result in charges of uttering threats under section 264.1 of the Criminal Code of Canada. Uttering threats charges are often combined with other charges, but police can arrest people based solely on making a threat. The severity of the penalty is reliant on whether the Crown elects to proceed summarily or by indictment and whether any aggravating factors may be present.
What is a death threat in legal terms?
In legal terms, in Canadian Criminal Law, a death threat is defined as expressing the intention to inflict death or bodily harm to a person. The Crown can proceed either by indictment or summary conviction, and the maximum penalty that may be imposed if you are convicted of uttering death threats is five years in prison.
What does the Criminal Code of Canada say about uttering threats?
The Criminal Code of Canada, under section 264.1, defines uttering threats as a criminal offence that can result in charges for anyone who knowingly utters, conveys, or causes any person to receive a threat to cause death or bodily harm to any person. The actual intended recipient of the threat does not need to be aware of the threat for a finding of guilt. The Crown Attorney must prove beyond a reasonable doubt that you conveyed or uttered a threat as mentioned above to any individual.
How can I legally threaten someone in a non-criminal way?
There are a number of ways to threaten someone legally that will not be considered criminal. If, for example, you are involved in a legal dispute with someone, you may threaten to sue them or take legal action against them. Further, when you negotiate with someone, you may threaten to walk away from the negotiation or take your business elsewhere. Finally, if you find yourself in a situation where you feel threatened or in danger, you may be able to make a threat to defend yourself.
However, even in cases where you can legally threaten someone, it is important to consult with a lawyer to ensure that, for example, your threat to sue is legal and does not constitute harassment or intimidation, your threat to walk away from negotiations is not considered coercion or undue influence, and your threat to defend yourself when in danger does not come down to assault.
What's the difference between 'uttering a threat' and 'death threat'?
A death threat is a specific type of uttering threat where the threat is aimed at causing death while uttering a threat encompasses a broader range of threats that can include threats of bodily harm, property damage, or harm to animals. Both types of threats are criminal offences under Canadian law and can result in serious penalties if convicted.