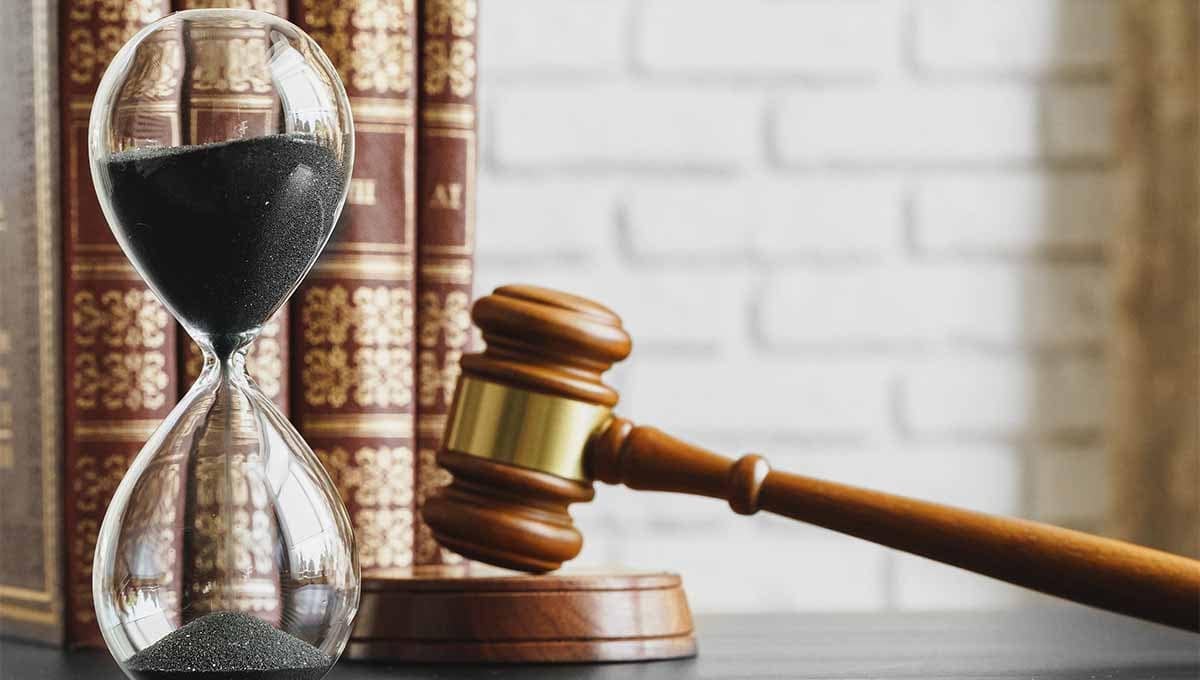 A court order is a legal ruling that specifies what the accused can and cannot do. In criminal law, for instance, if an accused is found guilty of an offence and given a conditional sentence, part of the sentence may include orders such as abstaining from alcohol, not contacting the victim(s), not possessing any weapons, or house arrest which permits outside periods between certain hours. If an accused is released on bail before a criminal trial or court appearances, the court will also impose specific orders to abide by. In either instance, failure to follow a court order is a serious criminal offence and may lead to further criminal charges. Oftentimes, breaching court orders is considered more serious than an accused's original offence.
A court order is an agreement between the accused and the court. The accused agrees to abide by all of the conditions imposed in order to stay out of jail. If an accused breaks the agreement by breaching their conditions, they can be charged and brought back to jail.
If you have been arrested, contact a defence lawyer at Pyzer Criminal Lawyers for legal advice. We will help you understand your charges and court orders, and prepare the best legal defence.
What is a Breach of Court Orders?
A defendant breaches a court order when they fail to comply with any conditions a judge ordered. The conditions that a court imposes can outline what the defendant can do, or what they cannot do as a part of:
A peace bond;
A bail order (judicial interim release);
A probation order (after the defendant has been sentenced);
A conditional sentence order (commonly known as house arrest); or
A long-term supervision order after the defendant has been declared a long-term or dangerous offender.
Peace Bond
A peace bond, also known as a recognizance under section 810 of the Criminal Code, is an order the court exercises to deter a defendant from committing or recommitting a crime. The court can order a peace bond against an accused even if the accused has not been convicted of the alleged offence. Court orders under a peace bond agreement is not a criminal conviction, and therefore does not go on the accused's criminal record. However, criminal charges may be laid if the individual is found disobeying the court ordered conditions. Disobeying court orders is a criminal offence and will be on an accused's criminal record if they are found guilty. For instance, not obeying the conditions of a peace bond can lead to a fine of up to $5,000, probation for three years, and/or a jail sentence for up to two years.
Bail Order
A bail order, also known as judicial interim release, is an order from the court that outlines the "do's and don'ts" for an accused while they await trial. Under a bail order, the agreement between the accused and the court is that in the interim before trial, if the accused abides by their conditions, they avoid jail. If an accused is out on bail and commits a new indictable offence, or breaches bail conditions, a judge has the power to cancel the bail order and hold the accused in jail while awaiting trial. The accused is entitled to a new bail hearing, but the onus is on the accused to show the judge why they should be released on bail instead of held in detention.
Probation Order
Probation is a sentence or part of a sentence that is served in the community. An offender who is released on a conditional discharge or a suspended sentence will always have a probation order. The following conditions are imposed under every probation order:
Keep the peace and exhibit proper behaviour;
Adhere to a court date; and
Inform the court or probation officer of any change in name, address, or occupation.
Often, the court will also order the offender to report to a probation officer. Probation officers have the power to charge the offender with a criminal offence if any court-imposed orders are breached.
Conditional Sentences (CSO)
A Conditional Sentence Order from the courts is a form of incarceration. Essentially, a conditional sentence is a jail sentence served in the community. For multiple offences in the Criminal Code, when a defendant is found guilty of a crime, the judge can impose a conditional sentence instead of incarceration. This does not mean the defendant is free because a conditional sentence is still punitive. The defendant's liberty is significantly restricted through a number of court orders which limits activities. The courts have held that CSOs are more effective than jail sentences at achieving "the restorative objectives of rehabilitation, reparations to the victim and the community, and promotion of a sense of responsibility in the offender and acknowledgement of the harm to the victim and the community." R v Proulx, 2000 SCC 5.
If a defendant is found breaching court orders of their conditional sentence, a judge can order them to spend the rest of their sentence in jail.
Conditions a Court may Order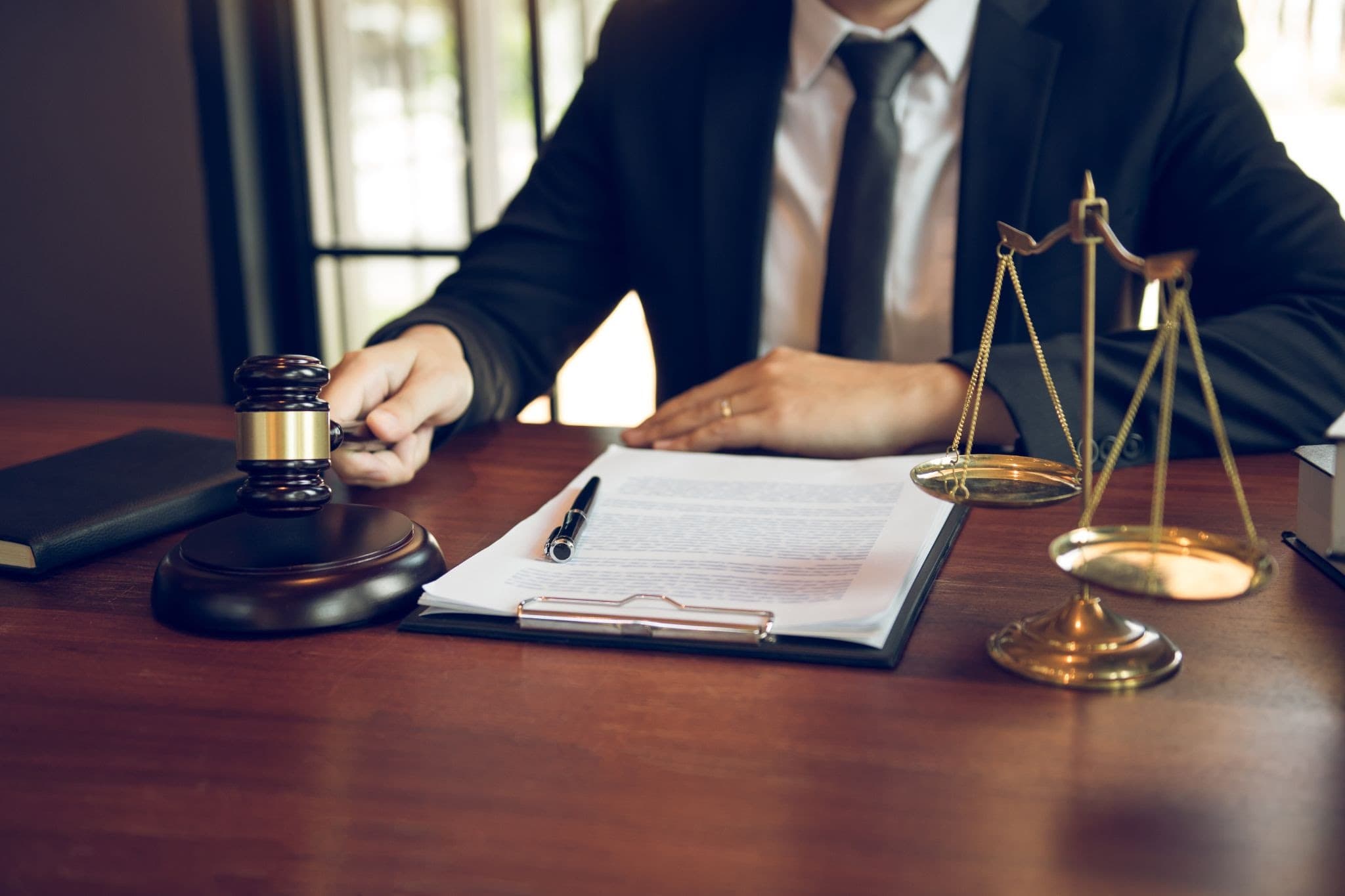 A judge can order multiple conditions for a peace bond, bail order, probation order, conditional sentence, or long-term supervision. Some general conditions that judges typically order include:
A condition that the defendant cannot go to a specific area;
A condition that the defendant cannot leave the residence without a surety;
Not consume or be in possession of drugs or alcohol;
A condition to obey a curfew;
A ban from possessing any type of weapons;
Attend counselling or rehabilitation;
Give money back to a victim;
Complete community service work; and/or
Keep the peace and display proper behaviour while on bail or probation.
Can Breaching a Court Order Lead to Jail Time?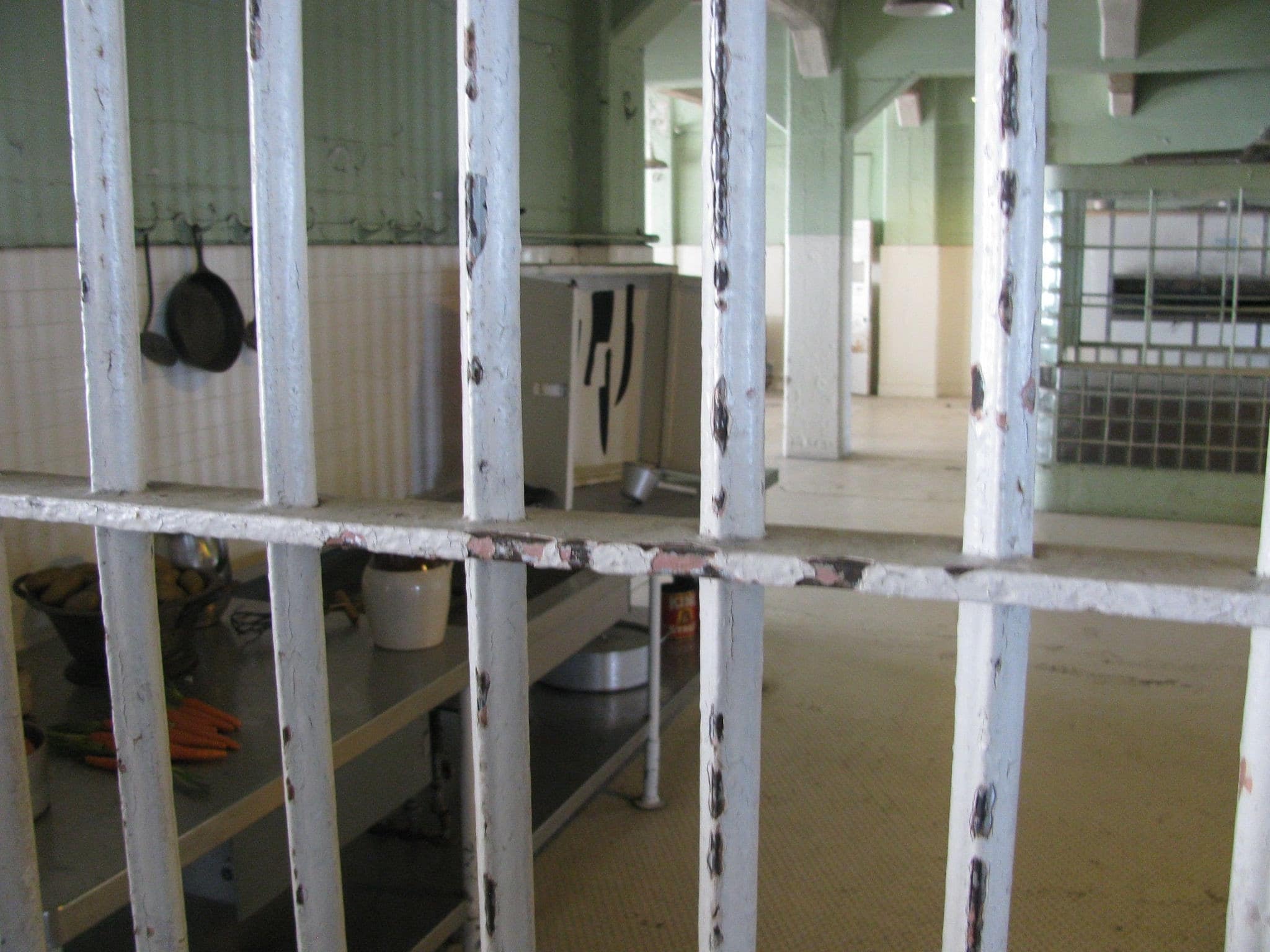 As is often the answer in criminal law, it depends. It depends on the severity of the breach and whether the defendant has a criminal record. It also is contingent on whether the Crown charges the accused with an indictable offence or a summary offence. In any case, disobeying a court order is a serious matter and can ultimately lead to jail time.
Failure to follow a court order is under section 127 of the Criminal Code:
Section 127: Disobeying Order of Court
Offence:
Everyone who, without lawful excuse, disobeys a lawful order made by a court of justice or by a person or body of persons authorized by any Act to make or give the order, other than an order for the payment of money, is, unless a punishment or other mode of proceeding is expressly provided by law
Indictable Conviction: Two-year incarceration
Summary Conviction: Two years less a day incarceration and/or a $5,000 fine
Section 127 is found in Part IV of the Criminal Code, which is titled Offences Against the Administration of Law and Justice. The intention of section 127 is not to simply punish disobedience of lawful orders. Instead, courts have held that condemnation and punishment of intentional or reckless disobedience is the purpose of section 127 in order to keep public confidence in the administration of justice.
If an individual is charged under section 127 for disobeying a court order, law enforcement can require the accused's fingerprints and photographs that are used to identify them under the Identification of Criminals Act.
What the Crown Needs to Prove
In order to be found guilty of disobeying a court order, the Crown must prove to a judge beyond a reasonable doubt:
that the accused disobeyed a lawful order of the Court;
that the accused was without a lawful excuse;
that the accused intended to disobey the order of the Court; and
that the order was for payment other than money.
R v Solar, 2012 SKQB 113 at para 32
Dispositions if Found Guilty of Disobeying a Court Order
If an accused is found guilty of disobeying a court order, a judge may sentence an accused to any of the following:
Possible Defences for Breaching Court Orders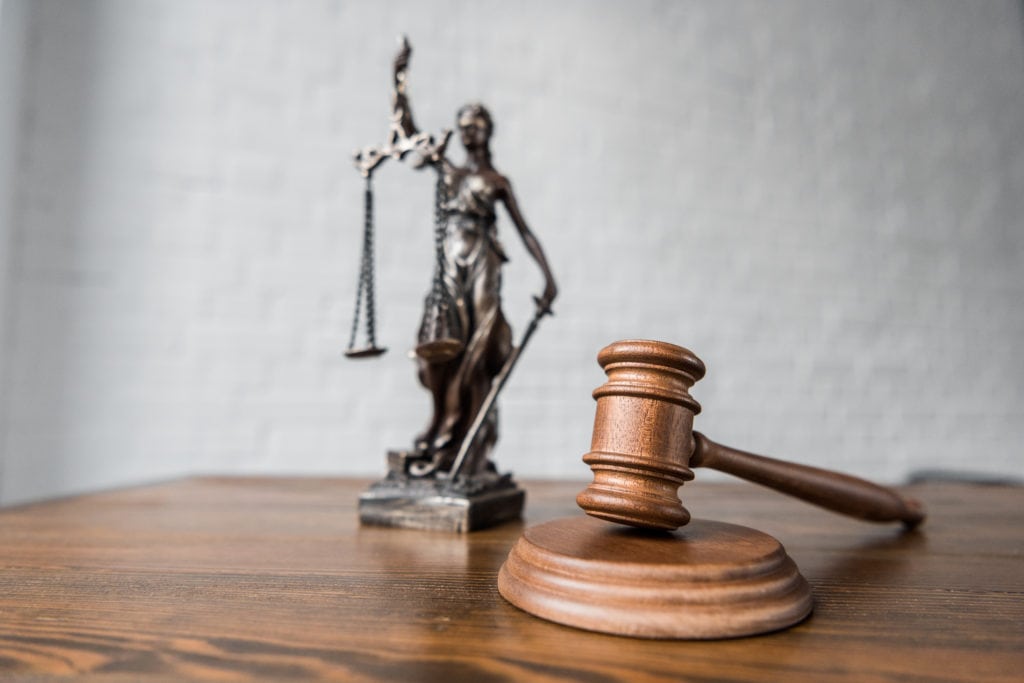 There are many possible defences available in criminal law, and the circumstances surrounding your case may be difficult to navigate on your own. Contact a criminal defence lawyer at Pyzer Criminal Lawyers to help you navigate your charges, and achieve the best outcome possible.
Not Knowing you had That Condition
If a defendant was truly unaware of a condition, or confused by the explanation, the judge may find the defendant did not intend to disobey the court order.
Impossible to Comply
Judges understand that certain situations arise that make it impossible and out of the defendant's control to comply with a court order. A good reason or excuse for breaching court orders may be a defence in your case.
Are Court Orders Final?
Some court imposed conditions are final orders, and others are not. Consider an accused has a history of violence and is convicted of a violent criminal offence involving firearms. The court can include a weapons prohibition order in the accused's sentence, which would ban the accused from possessing any firearm, crossbow, prohibited weapon, restricted weapon, prohibited device, ammunition, or explosive substance. The court can make a weapons prohibition a final order for the rest of the accused's life, or for a specific period.
It is extremely important to fully understand all of the conditions imposed in your court order and how long the orders are in force. Consult with a defence lawyer at Pyzer Criminal Lawyers for legal advice, and to help you understand all of the conditions you are subject to.
Orders When Arrested
Law enforcement can also impose orders. When an individual is arrested and charged with an offence, the arresting officer decides whether to release the individual or bring them to jail pending their court date. If the alleged offence is severe, or if the accused has a long criminal record or other charges in front of the court, the officer will typically oppose the release of the accused. Commonly, however, the officer will release the accused on the condition of a promise to appear in court by signing a promise to appear, and follow specific conditions by signing an undertaking.
Under section 501(3) of the Criminal Code, an undertaking may contain one or more of the following conditions to ensure the accused appears in court on the appointed date:
Report to their probation officer at specific times;
Remain within a specified jurisdiction;
Notify their probation officer or other specified person of a change in address, employment, or occupation;
Abstain from communicating directly or indirectly with any victim, witness, or other person identified in the undertaking, except in accordance with any specified conditions;
Abstain from going to any place or geographic area related to any victim, witness, or other person identified in the undertaking, except in accordance with any specific conditions;
Handover their passport to the probation officer or other specified person;
Live at a specific address, be at that address during specified hours, and present themselves at that address to a probation officer or other specified person, at the officer's or specified person's request during those hours;
Abstain from possessing weapons including firearms, crossbow, prohibited weapon, restricted weapon, prohibited device, ammunition, prohibited ammunition or explosive substance, and surrender any of those to a peace or probation officer, or any other specified person. This includes any authorization, license or registration certificate or other document enabling the accused to acquire or possess them;
Promise to pay an amount specified in the undertaking no more than $500 if the accused fails to comply with any conditions set out in the undertaking;
If the accused does not ordinarily reside in the province or within 20 kilometers of the place in which they are in custody, to deposit money or other valuable security which does not exceed $500 with the probation officer; and
Comply with any other specified condition for ensuring the safety and security of any victim of or witness to the offence.
Do you need legal advice? Contact Pyzer Criminal Lawyers and request a free case evaluation today.