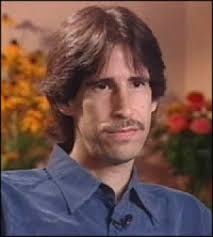 When Kyle Unger was only nineteen years old he was wrongfully convicted of the brutal rape and murder of his classmate, sixteen year old Brigitte Grenier. It was alleged that on Friday, June 22, 1990, following a rock festival he attended with Brigitte, he brutally sexually assaulted and murdered her. The day following the concert, Brigitte's body was found in a wooded area of the concert grounds. Her autopsy revealed she had been bitten, struck several times in the head, and strangled to death, and penetrated with long sharp sticks.
In the events leading up to her murder at the rock festival, Brigitte had been seen dancing with Timothy Houlahan, who had not attended the festival with Kyle or Bridgette that evening. They were last seen dancing at approximately 1:30 a.m. Witnesses said that they saw Bridgette and Timothy leave the dance area together and go into the nearby woods. At about the same time, Kyle went to the washroom. Upon returning he interacted with friends. Some witnesses said Kyle had been out of sight for about 20 minutes, while others  said they did not see him again for hours. Kyle did return however, and left the festival at approximately 4am -5am. Timothy returned from the woods alone at 4am-4:30 am, covered in mud, scratches and bruises.  According to Timothy he had been accosted by an unknown male in the woods and had passed out from the beating he received. The next day Bridgette's body was found.
Kyle and Timothy were both investigated by RCMP in the days following the murder. On June 27, Timothy gave his first sworn statement. In his statement he said he had, had consensual sex with Brigitte the night of the festival, and afterwards he was attacked, beaten and left unconscious by a male who he was unable to identify. Timothy did not specifically implicate Kyle but offered a description of the assailant that led the RCMP to suspect Kyle. Later on in his second sworn statement to the police, Timothy implicated Kyle in Brigitte's death and assault. He gave the police a description of the murder and sexual assault that was consistent with the forensic and medical evidence. According to Timothy, Kyle had attacked Brigitte in front of Timothy. Kyle had encouraged Timothy to punch her. Timothy claimed to have, afterwards assisted Kyle in moving the body, and said that he so did out of fear for his own safety.

Talk to an Experienced Criminal Lawyer with PROVEN RESULTS.
or CALL: (416) 658-1818
Both Kyle and Timothy, still a youth at the time, were charged with first-degree murder following Timothy's statements. At their trial the forensic evidence against Timothy was strong. Where as the forensic evidence implicating Kyle was very weak, only a single hair found on Brigitte's sweatshirt. Timothy's case was transferred to adult court.  Kyle's preliminary hearing resulted in a stay of proceedings on December 11, 1990.
The RCMP continued to investigate Kyle, they interviewed inmates in the hopes of finding someone who would testify that Kyle had confessed to him. In fact, the RCMP found five inmates willing to testify to that effect. Only one was asked to testify for the Crown against Kyle.
The jury was compelled by the witness testimony and on February 28, 1992, both Kyle and Timothy were convicted of first degree murder. Both appealed their convictions. On July 7, 1993, the Manitoba Court of Appeal upheld Kyle's conviction, but allowed Timothy's appeal and ordered a new trial for him.  Timothy committed suicide before his second trial. On December 2, 1993, the Supreme Court of Canada denied Kyle's application for leave to appeal the Court of Appeal's decision to uphold his conviction.
Kyle maintained his innocence but it wasn't until 2004 it was decided that the DNA evidence used to convict Kyle should be retested using new more reliable technology. The only forensic evidence implicating Kyle, the single hair that had been retrieved from Brigitte's sweatshirt that experts had testified as likely belonging to Kyle, was scientifically proven not to be his.
On September 13, 2004, AIDWYC filed an application on Kyle's behalf with the Minister of Justice, pursuant to section 696.1 of the Criminal Code, for ministerial review of his conviction. The application requested that the Minister exercise his power to quash Kyle's murder conviction and order a new trial.
After more than thirteen years in prison, on November 4, 2005, Kyle was granted bail, released awaiting the Minster's decision. The Federal Minister of Justice ordered a new trial. On October 23, 2009, Manitoba's Deputy Attorney General formally withdrew the charges against Kyle and asked that he be officially acquitted.
On September 21, 2011, having been denied any compensation for his years spent incarcerated for his wrongful conviction, Kyle launched a civil lawsuit  seeking $14.5 million in damages.  Kyle's civil proceedings are still ongoing as neither the Attorney General's Office nor the RCMP have been willing to take any responsibility for Kyle's wrongful conviction. They are of the position that Kyle's wrongful conviction was "caused or significantly contributed to by … his own conduct, which includes, but is not limited to, his repeated admissions of having committed the offence for which he was convicted."