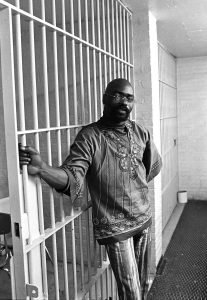 Toronto Defence Lawyers is very proud to announce the launch of #wrongfullyconvictedwednesdays, in recognition of those who have suffered the injustice of a wrongful conviction and those devoted to their defence. #wrongfullyconvictedwednesdays will tell the stories of individuals who have endured a conviction of a crime they did not commit and their path to eventual exoneration.
Ruben "Hurricane" Carter, an American middleweight boxer, was twice convicted of three counts of first-degree murder. He was arrested and charged in Patterson, New Jersey in 1966. Despite inconsistent witness testimonies and problematic evidence, Carter was first convicted in 1967. His ordeal inspired a campaign for a retrial or pardon, attracting celebrity support. Both Muhammad Ali and Bob Dylan lent their support. The New Jersey Supreme Court again found Carter guilty in 1976. It wasn't until 1985 that Judge Sarokin granted a writ of habeas corpus, stating that the prosecution had been "predicted upon by an appeal to racism rather than reason and concealment rather than disclosure." Carter was freed in 1985 after nearly 19yrs behind bars.
"An innocent man in a living hell…But it won't be over till they clear his name and give him back the time he's done" Hurricane, Bob Dylan.