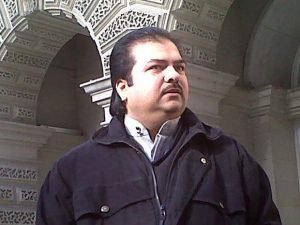 Dinesh Kumar, a recent immigrate to Canada from India, was wrongfully accused and convicted of murdering his one month old son Gaurov. It was alleged that Kumar murdered his son, shaking him to death while his wife Veena slept in the next room. The day after Gaurov passed away, his autopsy was performed by Dr. Charles Smith. Smith found that Gaurov's had suffered injuries consistent with Shaken Baby Syndrome. These findings pointed to Kumar as the only possible culprit.  Shortly afterwards, on June 26, 1992, Kumar was arrested and charged with the second degree murder of his son.
According to Kumar, the events that transpired that night leading up to his son's death were innocuous. On the night of March 18, 1992, Gaurov woke up crying. Kumar awoke to feed his son and put him back to bed in his crib. Later on, at 12:30am Kumar was awoken again by his son's screaming. Upon attending Gaurov's crib Kumar found that his son had stopped breathing and was turning blue from lack of oxygen. He told his wife that something was wrong. He went on to perform CPR, which did not relieve the problem. Unfamiliar with the 911 system, Kumar called his brother-in-law to ask for help. His brother-in-law told him to call 911. Kumar did so, after which paramedics attended their apartment. At the hospital Kumar and Veena learned that their son had suffered irreversible brain damage and had to be placed on life support. Gaurov never recovered, continuing to show no brain activity. On March 20, 1992 he was taken off life support and passed away.
Kumar maintained his innocence. Shocked and confused by the murder charges, he was also so fearful of the possibility of conviction and the likelihood of a lengthy prison sentence that he considered the plea bargain the Crown was offering. It was his lawyer's opinion that they did not have any way to challenge the testimony of an, at that time, well respected Dr. Smith. He feared that the pathologist who had found that his son had been shaken to death, would also convince a jury of the findings when called as a witness for the Crown. He also feared deportation. The conditions of the plea were that in exchange for a guilty plea to the charge of criminal negligence causing death, the Crown would submit that he should be sentenced to a 90 day custodial sentence, to be served intermittently on weekends, as well that the police would not report his case to immigration officials. Compelled by these fears, Kumar accepted the plea bargain that the Crown had offered him on December 3, 1992. He privately maintained that he did not want his guilty plea to be interpreted as an acknowledgment of wrong doing in his son's death. He was sentenced to 90 days imprisonment and two years probation. Kumar had been required to admit to causing Gaurov's death," despite his innocence.
Many years later, starting in 2005, a formal review was conducted into Dr. Smith's findings on a number of cases involving suspicious deaths of children. Of these cases one of them was Gaurov's. The findings of the inquiry identified Gaurov's case as one in which the experts who had reviewed Dr.Smith's work had significant disagreements with his findings. Dr. Smith was eventually discredited and stripped of his medical licence for disgraceful conduct.
With the assistance of AIDWYC, armed with the findings of the inquiry, Kumar's case was reopened before the Ontario Court of Appeal. The defence argued for Kumar's acquittal. Multiple experts testified that Gaurov's cause of death was undetermined, and not from Shaken Baby Syndrome. Coinciding with Kumar's trial, the existence of Shaken Baby Syndrome was being debated in the medical community and many experts were of the opinion that it did not exist. The defence used expert witnesses to successfully argue that there was no evidence to suggest that Kumar had shaken Gaurov causing his death. On January 20, 2011, the Ontario Court of Appeal set aside Dinesh's guilty plea and entered an acquittal.