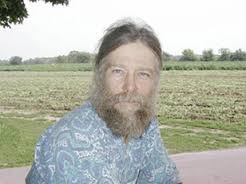 In 1993 Gary Gauger of McHenry County, Illinois was wrongfully convicted of a crime he did not commit. The crime was a brutal double murder of his parents Morris and Ruth Gauger.  Gary found the body of his father on the family's farm, one day following their murders. He called 911. The police who arrived on scene found the body of his mother in a separate location on the family's property.
Investigating officers could not find any evidence of forced entry at the family's farm.  At that time they began to suspect Gary. Detectives  would interrogate Gary for over 18 hours. They used tactics to try and illicit a confession, lying and misleading him.  The detectives lied about forensic evidence, telling him that they had found his clothing with soaked in his parents blood. They also told Gary that he had failed a polygraph test, which was not true.   Finally, the detectives would put a nail in Gary's coffin when they persuaded him to describe how he hypothetically would have gone about  killing his parents while he was intoxicated from alcohol consumption.  This hypothetical description was not a memory but rather a imagined scenario. Gary did not sign a confession and his hypothetical description was not video tapped.
The detectives and prosecutors would claim this description constituted a confession.  They would use his "confession" as the crux of the case against him, relying heavily on it as his trail. Gary would go on to be convicted of the double murder of his parents, found guilty by a jury. He would be sentenced to death on January 11, 1994. Gary would go on to appeal his convictions. His sentence was consequently brought down from death to life in prison.
Gary maintained his innocence throughout his ordeal. Having suffered the incredible tragedy of the loss of his parents, followed by the wrongful convictions of their murders Gary would finally have some luck in 1996. In March of 1996, the Illinois Appellate Court delivered a ruling that Gary's "confession" should not have been admitted in evidence. The court found that his alleged confession was the product of an illegal arrest without probable cause.  He was consequently granted a new trial.  At his second trail the prosecutors case against him was weak without the "confession" admitted as evidence, and the judge dismissed the charges. Gary was finally a free man, released on October 4, 1996.
The prosecutors still believed that Gary was the perpetrator until  June 1997,  when the real murders would be caught and convicted at trial. Two motorcycle gang members were the real murderers. The evidence against them was strong and included a voice recording of an inculpatory statement proving that they had in fact committed the murders.
Following the conviction of the real murderers Gary would finally attain some justice. He would receive a pardon based on actual  innocence in December 2002.  In 2004 he received $60,150, a relatively small settlement considering the hardship he had endured from the Illinois Court of Claims. His  federal law suit against county officials was dismissed on technical grounds.