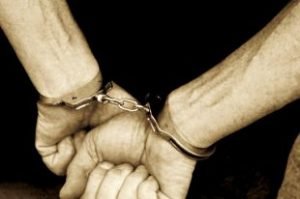 Hamilton man, Gordon Folland was charged with sexual assault after it was alleged that on November 23, 1993 he raped a 26-year-old acquaintance, who had been sleeping in her home at the time of the assault. The alleged incident was said to have occurred following a late night drinking party where both the complainant and Gordon Folland had been in attendance. Testimony from the complainant, who believed that the assailant had been balding pointed to Gordon Folland, and was the bulk of the evidence the Crown presented against the accused. Despite there being little evidence against him, at his first trial in March, 1995, Gordon Folland was found guilty by the jury after only 90-minutes of deliberation. He was sentenced to five years incarceration for his conviction. He maintained his innocence throughout the ordeal. While in custody he sought treatment for alcoholism but was refused and was told to attend sex offenders counselling instead. He refused as he was not a sex offender and did not want any more of a suggestion that he was one to be made by his attendance. His refusal made it difficult for him to obtain parole. He wasn't released until 1998 after three years of imprisonment.  His conviction was eventually overturned in 1999. He was assisted by Innocence Canada, formally AIDWYC Canada.

Talk to an Experienced Criminal Lawyer with PROVEN RESULTS.
or CALL: (416) 658-1818
Criminal defence lawyer, James Lockyer represented Gordon Folland at his appeal. It wasn't until two of Gordon's friends, believing him to be innocent and Harris to be guilty, were able to obtain a DNA sample from Harris after running into him at a bar. They convinced Harris to spit in a tissue, and had it tested at The Centre for Forensic Sciences in Toronto. Afterwards, it was found that DNA tests identified Shawn Harris as the perpetrator of the crime. Gordon Folland  was judicially exonerated in 1999 as this DNA evidence -- potentially available at the time of the trial –identified  Shawn Harris as the source of semen found on a pair of men's underwear in the complainant's bed. Exonerated in 1999, Mr. Folland wept in relief as the judge who had sentenced him, made an apology for the miscarriage of justice. Folland was eventually awarded an undisclosed amount of money in compensation by the government of Ontario in 2006. In a controversial decision, on January 27, 2005, the Ontario Court of Appeal granted Gordon Folland the right to sue his trial lawyer for negligently defending him. His civil lawsuit was for his loss of income and the suffering endured both by him and his family. The court found the threshold for proving negligence is simply whether they measured up to a standard of reasonable competence. They noted that according to expert defence lawyer opinion, Gordon Folland's lawyer failure to obtain DNA tests on the semen-stained underwear in the case constituted negligence. "The DNA evidence offered potentially significant support for the claim that Harris, and not Folland, was wearing that underwear," the court said.