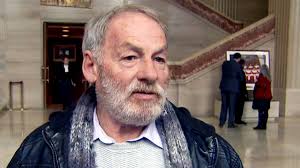 A Vancouver man, Ivan William Mervin Henry  was wrongly convicted on ten counts of sexual assault. As a result of his conviction Ivan was sentenced to an indeterminate period in prison. He would ultimately spend twenty-seven years incarcerated before his conviction was set aside and his innocence proven. Henry was arrested for numerous sexual assaults that occurred in downtown Vancouver  between 1980 and 1982. He was one of many suspects. On March 15, 1983, Henry was convicted on ten counts of sexual assault. Despite the evidence against him being weak identification evidence the jury was convinced of his guilt. He was given an indeterminate prison sentence and declared a dangerous offender, meaning that he would potentially spend life in prison.
While Ivan was incarcerated attacks similar in nature to the one's Ivan was alleged to have committed continued. However it was not until 2002, that the Vancouver police would re-opened 25 unsolved sexual assaults that took place between 1983 and 1988 in the same areas of Vancouver and the assaults for which Ivan  was convicted. Another man, who had been a suspect in police investigation of Ivan, was linked to three of these later offences through DNA evidence, and later pleaded guilty to these crimes. On the basis of the similarities between the assaults, Vancouver prosecutors notified the Attorney General and a special prosecutor was appointed to investigate Ivan's conviction. In 2008, the special prosecutor recommended that the Crown not oppose efforts by Ivan to reopen his appeal as there seemed likely that a miscarriage of justice had occurred.
It would take until 2010, for the British Columbia Court of Appeal l to set aside Henry's conviction and entered acquittals on all of his criminal charges. Justice Low found that "the verdict on each count was not one that a properly instructed jury acting judicially could reasonably have rendered." To this day it is believed that no one in Canadian history has spent more time in jail before being subsequently acquitted.
Henry brought a civil suit against the BC government, Vancouver police seeking compensation fro his wrongful conviction and time spent incarcerated. The issue of whether Henry is entitled to civil compensation for the breach of his Charter rights has worked its way through appeals to the Supreme Court of Canada . On June 9, 2014, Chief Justice Beverley McLachlin.  stated the constitutional question in this case as follows: "Does s.24(1) of the Canadian Charter of Rights and Freedoms authorize a court of competent jurisdiction to award damages against the Crown for prosecutorial misconduct absent proof of malice?"  Section 24(1) guarantees anyone whose rights or freedoms, as guaranteed by this Charter, have been infringed or denied may apply to a court of competent jurisdiction to obtain such remedy as the court considers appropriate and just in the circumstances.
Ivan would wait until May 1, 2015  for the Supreme Court of Canada to rule on that question in his favour.
On June 8, 2016 Ivan was finally awarded 8 million dollars for his wrongful imprisonment, an acknowledgment of the hardship he endured as a result of his wrongful conviction and twenty-even years spent incarcerated for crimes he did not commit.