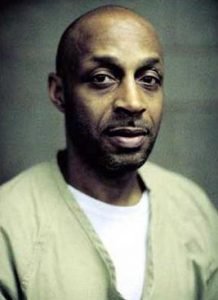 During the night of February 5, 1985,  68-year-old Helen Wilson was sexually assaulted and killed in her residence in Beatrice, Nebraska. Her body was found in her apartment the next morning by her sister. Her autopsy revealed she had been sexually assaulted, stabbed and suffocated to death.
Four years later, six people – three men and three women – were wrongfully accused and convicted of committing the crime together. Based on statements from alleged participants and informants, six people were arrested in 1989 and charged in relation to the murder including James Dean.
One of the accused, James Leroy Dean, became a suspect because his friend drove a car similar to the one witnesses said to have seen the night of the murder. His friend who owned the car, Thomas Winslow, was in custody at the time for unrelated charges. He was investigated for the murder of Helen Wilson. His assistance allowed Winslow to be released from custody on a bond pending charges.
Soon after, James was charged with sexual assault and first-degree murder. He plead guilty, and would testify falsely to his alleged role in the crime at the trial of co-defendant in exchange for a lighter sentence. The prosecution needed his testimony to secure a conviction against Winslow. He was sentenced to 10 years in prison and freed in 1994 after serving nearly five years.
During the autopsy of Helen, semen was collected from her body. As well from the crime scene, a cutting from the carpet below her body and a cutting from her nightgown were collected and found to have semen on them. Bloodstains were also identified on Helen's clothing and bedding. Investigators also found three fingerprints in her house, including one on a knife and two on a doorframe. Despite there being ample forensic evidence, wrongful convictions would ensure for six people wrongfully convicted of criminal offences in relation to Helen Wilson's murder.
Fearing a lengthy sentence, James Dean falsely admitted involvement in the crime. Despite that he would say in a July 1989 deposition that 70-90% of his recollection came from dreams his confession was not contested.
At his co-accused trial forensic analysts stated that testing on blood and semen from the crime scene and could have come from almost anyone.
Dean served approximately four and a half years before being released. Appeals of his and those of his co-accused were repeatedly denied by Nebraska courts. It wasn't until late 2007, that Dean's co-accused would finally obtained access to DNA testing on the semen from the crime scene. The results matched the profile of Bruce Allen Smith, a man who was originally a leading suspect in the days following the murder. He had been improperly excluded from false DNA results.
White was fully exonerated when charges against him were dropped on November 10, 2008. On January 26, 2009, his five co-defendants were pardoned by the state, clearing their names entirely. They were the first six people exonerated by DNA evidence in Nebraska history.