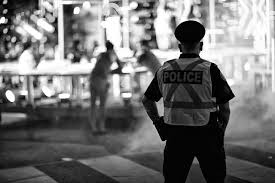 Couple 28-year-old Maxine Ditchfeild and her common-law husband, John Salmon, had been dating for three years when Maxine had to be taken to the hospital because of a head injury. The injury would be fatal as Maxine died shortly afterwards at the hospital.  John was immediately suspected was charged with her murder after a short investigation. It was alleged that he had beaten her causing her fatal brain injury.  At John's trial the Crown proposed their theory, that John and Maxine had been arguing and John had brutally beaten her causing her brain injury and subsequent death. They relied on expert witness testimony form a forensic pathologist as well as testimony from Maxine's 8-year-old son who testified that he had witnesses John hitting Maxine during an argument just prior to her death. The defence argued that Maxine and John had not been fighting and that in fact John had been caring for Maxine when she feel and struck her head on the bathtub. The defence explained that the day following Maxine's fall, John had called Maxine's doctor and asked him to make a house call as soon as possible. When the doctor arrived, he found Maxine unconscious and directed John to call an ambulance. Maxine was taken to hospital, where she died the following morning. The jury was not convinced of John's innocence and on March 5, 1971, the jury returned a guilty verdict, and John was convicted of manslaughter. He was sentenced to ten years' imprisonment.
John appealed his conviction to the Ontario Court of Appeal. On November 10, 1972, his appeal was dismissed; John remained in prison and continued to serve his sentence. He was released on parole on July 26, 1974, having spent almost four years behind bars.
It wasn't until twenty years later that John approached Toronto criminal defence lawyer and AIDWYC Senior Counsel James Lockyer for help. Mr. Lockyer retained two forensic pathologists and a forensic neuropathologist to review the medical evidence pertaining to Maxine's death. Later, the Crown retained its own expert a clinical neuropathologist. All four experts concluded that John did not kill Maxine. Rather, she died as a result of brain damage sustained in a series of falls in the bathroom, the bedroom, and/or on the steps.
Maxine's death was tragic, but it was not a crime. Armed with the new evidence Mr. Lockyer and fellow lawyer, Marie Henein applied to the Supreme Court of Canada for an order requiring that the Ontario Court of Appeal reconsider his case. The Supreme Court granted the application on October 25, 2012. On Monday, June 22, 2015, the Ontario Court of Appeal admitted the fresh evidence absolving John, overturned his manslaughter conviction, and entered an acquittal.
Following of his release John described that hardship of his wrongful conviction, "I carry the shame of a crime I did not commit … every day. It has limited my work and career advancement opportunities, caused … rejection from financial institutions, resulted in hardships for members of my family, and … limited my participation in past-times I enjoy. I have also had difficulty making friends … as a result of this conviction. I have encountered restrictions in travelling…. I live my life feeling that people shun me and avoid me."