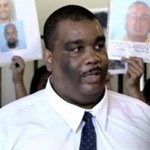 Juan Johnson, of Chicago, Illinois, was falsely accused and wrongfully convicted of a crime he did not commit.  It was alleged that on September 9, 1989, he beat Ricardo Fernandez causing his death. Both of  the men had been in attendance at a birthday party at a nightclub that had had members of opposing gangs in attendance. Allegedly, a fight broke out between the members of these two gangs.  Gunshots were heard and the fight dispersed, as people ran out of the club, spilling out on to the street.  Supposedly the fights continued outside on the street, one involving four men and Fernandez. During this fight Fernandez would be beaten to death.
A witness identified Juan Johnson as well as his brother Henry Johnson and two others from a photo line up as the men responsible for Fernandez's death.  The men identified were Juan Johnson, Henry Johnson, and Hector Franco and Pedro Cordero. These men would all be charged with the murder shortly after.
At their trial the prosecutors relied heavily on the testimony of eyewitnesses. The trial of the 4 co-accused men would last nine months. Ultimately, brothers Juan and Henry Johnson were found guilty of murder and sentenced to 30 years in prison, while the other two co-defendants, Hector Franco and Pedro Cordero, were acquitted.
The Johnson brothers maintained their innocence. Following their conviction they would  attain new defence counsel, who would file post-trial motions in support of their appeal. These motions included a claim of ineffective assistance of their initial  defence counsel.  The motions were denied.  They would go on to file further post-trial motions, as well as a post-conviction petition, that would all be denied  as well.
The Johnson brothers and their defence counsel would continue their fight. Finally, in 2002 they would have some success when the appellate court reversed the denial of post-conviction relief, vacated the convictions, and remanded the matter for a new trial. In November of 2002 the brothers were released on bail after spending more than 11 years behind bars. As they awaited their new trial the prosecutors offered them a deal to plead guilty and be sentenced to time served with no mandatory supervision. Scarred from his years of wrongful imprisonment, Henry Johnson chose to accept the deal.  His brother Juan rejected the deal and chose to have another trial.
Finally on February 23, 2004 Juan would be vindicated as a jury acquitted him. in 2009 he would go to win a subsequent legal battle when he was awarded $16.4 million in damages from the City of Chicago. During his civil trial against Chicago, his lawyer presented evidence that the original three eyewitnesses had later recanted their testimony and revealed that they were coerced by detectives to identify the Johnson brothers.
Juan's ordeal, specifically the evidence that the eye witnesses testimony had been coerced sparked an investigation into Detective Guevara. It was found that his coercive interrogation tactics were responsible for other unrelated  false confessions and false witness testimony. Other wrongfully convicted men would be released from custody having found to be victims of Detective Guevara's offside tactics.