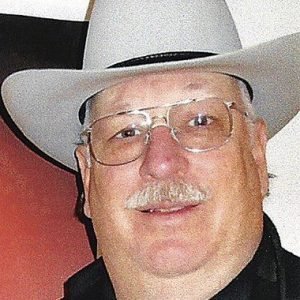 In 1997 Mike Wilkerson was falsely accused of a brutal sexual assault committed against two underage girl. It was alleged that on July 1, 1997, Mike had knocked on the door of a home  in Jasper County, Missouri. That when a  17-year-old girl had answered the door, he had told her he was lost. SHe had then given him directions. In response  the assailant had claimed that he didn't understand the directions and had requested that the 17-year old draw him a map. She acquiesced, when she brought him the map and brought it to him, he drew a pistol and forced her back inside.
 The man tied up the six year old younger sister with surgical tape in a separate room . He then did the same to the 17-year-old sister and forced her into a different room and sexually assault her.
Following which he left, taking the telephones in the home. The 17-year old girl freed herself and called the police from her neighbour's house. The investigating officers arrived at the scene and were able to recover the condom that had been used by the attacker, surgical tape, and a cigarette butt that he had smoked.
During the investigation the 17 year old would falsely identify Mike Wilkerson as her attacker. Mike venomously denied he was responsible. He gave the police an alibi but they were unconvinced.
Mike was known to the police as a result of separate non-sexual assault incident that had occurred just days before the sexual assault. He believed his photograph was included in the line-up because he generally resembled the 17 year old's description of her attacker.
ON July 23, 1997 Mike was arrested. Mike who suffered from mental illnesses was alleged to have confessed to the crime while in custody. There was no video taped  or written statement provided by the investigating officers. Mike maintained that he had not in fact confessed and that the officers were lying.  Afterwards Mike  was falsely charged with one count of forcible sodomy, one count of armed criminal action, two counts of felonious restraint, and one count of burglary.
Another woman came forward claiming that she too had been approached by a man in her home and asked to draw a map. She was not sexually assaulted. When she was shown a photo line up she too selected Mike.
At Mike's arraignment, the judge granted Mike's defence lawyer's request for a mental competency examination. The examination found that  that Mike denied committing the crime and was not mentally competent to understand the charges against him or to assist his criminal defence lawyer with his legal defence. Mike was not fit to stand trial. H was instead  committed to the Missouri Department of Mental Health for treatment. In October 1998, mental health authorities reported that Mike was still not competent to stand trial.
In June 1999 the mental health workers reported that his condition had improved and he was competent to stand trial and recommended that the prosecution go forward. The report detailed that they did not have conclusive evidence to make a determination as to whether Mike was able to understand the nature of the accusations against him and recommended that a hearing be conducted on whether Mike was mentally incompetent at the time of the attack.
In February 2000, Mike was found to be mentally fit to proceed with a trial that was scheduled for May 25, 2000. On May 9, 2000, Mike entered a plea of not guilty by reason of insanity. Mike was  not guilty by reason of insanity and ordered him committed to the to a mental health facility until such time when he could show he was no longer mentally ill and was not a danger to the community.
During his time in custody at the mental health facility Mike would attempt to be released. He was unsuccessful in his attempts as the prosecution and mental health officials opposed his release, noting that he refused to take responsibility for his alleged crimes.
Many years later in 2011 Mike's criminal defence lawyer was able to use DNA testing to exclude Mike as being the perpetrator. In September 2016 his defence lawyer filed a state law petition for a writ of habeas corpus seeking MIke's release. In December 2016, the petition was granted. The previous finding was vacated. The judge found that  in 2000, when Mike entered his plea, there insufficient evidence that he was mentally fit to do so or to understand the allegations that he was facing.
Finally in January of 2017 Mike released pending a trial on the original charges. Before his trial, further DNA testing would confirm that Mike was not responsible for the sexual assault and that he had been wrongfully convicted of crime he did not commit. On June 23, 2017, almost twenty years following the attack, the prosecution dismissed the charges against the charges against him.