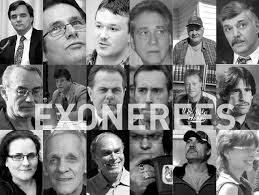 In Niagara, Ontario, Peter Frumusa was arrested in 1988 for the double murder of a Niagara couple who were both found beaten to death in their beds. Richard Wilson was a 70-year-old husband to and Annie Smith, a 48-year-old nurse whom he had recently married. Oddly as part of their prenuptial agreement she was to see to the care of her ailing husband until his death and then receive a large part of his sizeable estate. This never happened. The murdered woman, was the mother of Peter's former common-law wife. After the couple had been murdered by someone else while sleeping in their separate bedrooms, Peter was asked to check on them by his worried former wife. She had been attempting to call her mother, but despite her multiple attempts the calls went unanswered.
Peter attended their residence and knocked on the door. After getting no answer at the door, Peter attended the neighbouring house and had a neighbour call police and waited. The attending officers found the bodies and immediately arrested Peter. During the investigation when questioned by police, Peter did not want to incriminate himself by telling the police that he had been involved in the transport of cocaine to Fort Erie at the time the murders occurred, instead he said he was with friends. This lie led Peter to be a suspect in the murders. His lifestyle made him an easy suspect as he was a cocaine user and dealer with ties to the mafia. At his trial the evidence against him was circumstantial. There was no physical evidence implicating him in the murders; no blood stain match-ups, fingerprints found at the scene or tearful confessions. As well the court heard damning testimony from a jailhouse informant. He told the court that  Peter had admitted the crimes to him over the telephone while in prison. With the testimony of this informant and Peter's lie and lifestyle he was found guilty by jury for the first-degree murders. He was sentenced to a 25-year prison term. He would spend eight years of a life sentence in prison. It wasn't until  1996 that he was released on bail. The case was reopened because of doubts about the original investigation. As well a second police informant had come forward to say Peter was framed. The new informer told police that the murders were actually ordered by a Hamilton mob boss who wanted to make an example of Annie Wilson. According to this informant Ann had had sizeable gambling debts owed to the mafia that she had been unable to pay.
In 1998, he would go on to be formally exonerated by an Ontario court of Appeal. One year following his exoneration Peter would sue the Niagara Regional Police, the Ontario government and various police officers and Crown attorneys who handled the case. He was seeking $6.25-million in damages. On January 15, 2004 a settlement in Peter's malicious prosecution suit was quietly reached.