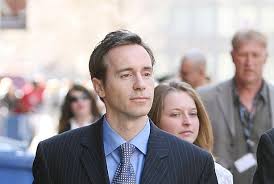 Robert Baltovich was wrongfully convicted of killing his girlfriend. On June 19, 1990,  his girlfriend, Elizabeth Bain, went missing. She went out to run errands and never returned.  Her car was found and blood that turned out to be her was found on the back seat. Elizabeth's body has never recovered. Although there was little evidence against him, Robert was arrested on November 19th, 1990, and charged with Elizabeth's murder.
At trial, the prosecution set out to prove that Robert and Elizabeth had been arguing as she had tried to break up with him. They suggested that Robert had killed, enraged that she had tried to leave him.  The Crown presented multiple eye witnesses who testified that they had seen Robert with Elizabeth right before she was killed. The defence insisted that  Robert  had been at home with his family at that time. The defence called his family members to corroborate this. The defence argued that Robert and Elizabeth had not been fighting and that there was no plausible motive for Robert to have murdered her.  An additional Crown witness testified that he had seen Robert driving Elizabeth's car after the time she had been murdered. This was particularly damaging as it seemed that there was no possible explanation. It was later revealed that the  Crown witnesses were hypnotized to sharpen their memories. A practice later proved to cause false testimony.
David's eyewitness testimony that he had seen Robert in Elizabeth's car was also problematic. He agreed that he "wasn't really paying attention" at the time of the alleged sighting, and that he did not have a good view of the driver. Moreover, his original description of the driver was not very detailed, and also was not a good match for Robert's appearance at the time. His description evolved as the police proceedings went forward. The jury found Robert guilty of the second-degree murder of Elizabeth on  March 31, 1992. He was sentenced to life in prison with no eligibility for parole for the next 17 years.
Robert spent the next eight years in jail for a crime that he did not commit. He maintained his innocence. Eventually with the assistance of AIDWYC lawyer James Lockyer, Robert went on to appeal his conviction. On March 31, 2000, Robert was granted bail pending the hearing of his appeal.  Defence lawyer, Lockyer argued that Robert's trial had been unfair. The Court of Appeal agreed that Robert's trial had been unfair. The Court found that Robert's trial had been unfair as the trial judge had not remained neutral. On December 2, 2004, the Ontario Court of Appeal set aside Robert's conviction and ordered a new trial. On April 22, 2008, the Prosecution chose to call no evidence at Robert's retrial. After 18 years since his wrongful conviction Robert was finally acquitted.
The Ontario Attorney General did not compensate Robert for his wrongful conviction, despite his 18 year ordeal.  Robert in turn has  sued the Attorney General, the Toronto Police Services, and the defence lawyers who represented him at his first trial. His lawsuit is still in progress and he has yet to receive any compensation.