Simon Marshall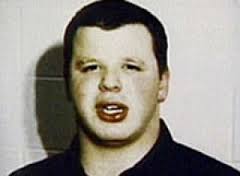 In 1997, Simon Marshall a twenty-three year old mentally handicapped man, was arrested and falsely accused of multiple counts of sexual assault. During the police investigation into the alleged sexual assaults, Marshall confessed to the crimes. At the time, investigators believed that Marshall was responsible for more than thirty sexual assaults. He matched the description and behavioural profile of the assailant. His confession was deemed to be admissible. Marshall plead guilty to twelve counts of sexual assault, and served five years in custody for crimes he did not commit.
In 2003, soon after his release, Marshall was arrested again and again falsely accused of three more counts of sexual assault. Again, he confessed to the crimes in question. His confession was again deemed to be admissible and at his trial when Marshall was about to be sentenced, DNA evidence cleared him as he did not match the DNA Of the assailant found at the scene of the crimes. At the time Marshall had also risked being declared a dangerous offender, which would likely length his sentence. As a result of the finding of innocence the DNA evidence from his trial in 1997 was tested. These tests cleared Marshall of all charges as the DNA evidence excluded him as the assailant. It was found that due to police investigation error the DNA evidence was never initially tested.

Talk to an Experienced Criminal Lawyer with PROVEN RESULTS.
or CALL: (416) 658-1818
The Quebec Court of Appeal ruled he was a victim of miscarried justice and ordered his criminal record expunged. This finding was based upon that the DNA evidence first collected in the initial investigation that led to Marshall's convictions were never tested. An inquiry by the Police ethics Commission also revealed multiple breaches in police conduct during the investigation. The outcome of these findings lead to only one police officer being made accountable by the Police Ethics Commission for making false accusations against Marshall regarding one of the alleged victims. The other breaches were dropped. A spokes person for the police said the police department was not solely responsible for the error. In response to these findings there was an out cry as it was believed that the judicial and police error was extraordinary beyond one officer's error in making false accusation. However despite this out cry no further investigations were ever conducted.
In December 2006, the Quebec government awarded the Marshal $2.3 million dollars, as compensation for his wrongful conviction and years spent in custody for crimes he did not commit. This was the the highest wrongful conviction compensation to date in the province. The money went to Marshall's parents, who are in charge of his care.  While the money provided some acknowledgment and relief for Marshall's ordeal his family said while in prison he was the victim of sexual, physical and verbal abuse from fellow inmates. Consequently he was sent to a psychiatric facility following his ordeal in prison and he is still there. "He still can't stay alone and there is no sign that in the near future he will be able to live in society," his family said.