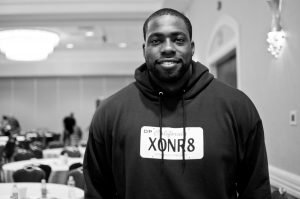 In recognition of those who have suffered the injustice of a wrongful conviction and those devoted to their defence. #wrongfullyconvictedwednesdays tell the stories of individuals who have endured a conviction of a crime they did not commit and their path to eventual exoneration.
Brian Banks, former NFL linebacker was wrongfully convicted. He was falsely accused, convicted and eventually exonerated of two counts of forceable rape and kidnapping. In 2002, when Banks, was only 17 years old, he was wrongfully convicted of rape. His conviction was a result of a false accusation made by Banks' former classmate, Wanetta Gibson. Gibson accused Banks of rape, alleging that while they were in school together, Banks dragged her into a stairwell at Polytechnic High School and raped her.
According to Banks, he and Gibson had never had sexual intercourse, but had merely engaged in consensual kissing in the stairwell. Despite negative DNA samples his lawyer feared that he would be convicted anyways. Banks explains that his lawyer feared because of the colour of his skin that he would not receive a fair trial. Banks was facing a potential 41 year to life sentence upon conviction. As such, Banks pleaded no contest, accepting a plea deal. As a result Banks was sentenced to five years in prison and another five years on probation. He was also forced to register as sex offender and wear an electronic monitoring bracelet for the duration of his probation, once released.  He served 85% of his five year sentence at Chino State Prison before being released.
Upon his release from prison he was able to meet up with the accuser after she facebook friend requested him. During their meet up,  Banks secretly taped their conversation with a microphone, during which she admitted that she fabricated the rape story. With the help of the California Innocence Project, Banks took the taped confession to the district attorney's office. The prosecutors viewed the taped confession. Shortly after they met with Gibson, and agreed to recommend to the judge that Brian be exonerated. With Gibson's confession, Banks' conviction was overturned in 2012.
Following Bank's conviction, Gibson had launched a civil lawsuit against the school district that she and Bank's high school belonged to. Her lawyers argued that the school district bore some responsibility for Gibson's alleged rape as Polytechnic High School was not a safe campus environment. Gibson was awarded a 1.5 million dollar settlement as a result of her law suit.
Following her taped confession, Gibson refused to tell Bank's  prosecutors  that she had falsified the rape allegations but the evidence was overwhelming and she eventually recanted her original statement. It wasn't until  2012, when Banks was released, that Gibson was eventually counter sued by the the school district for the amount of 2 million dollars. The amount of 2 million dollars reflected an effort to compensate for the 1.5 million dollars she had received from her original lawsuit, as well as the school district's legal costs and punitive damages. A reflection of justice and vindication occurred on June 14, 2013, as  the school district won a $2.6 million judgment against Gibson.