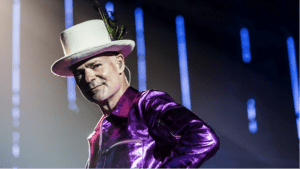 With the conclusion of the final concert of legendary Canadian musicians, the Tragically Hip, Toronto Defence Lawyers pay tribute to Gord Downie and remember the Hip's dedication to those who have suffered the great injustice of a wrongful conviction. Released in 1992, the Hip's third album Fully Completely, included one of the groups most popular songs, Wheat Kings. Before singing Wheat Kings at a concert Downie proclaimed, "Well everyone knows someone who's in jail for a crime they didn't commit." Wheat Kings tells the story of David Milgaard, one of the most infamous cases of Canadian injustice. Milgaard spent 23 years in prison for a crime he did not commit. Milgaard was only 17 when he was wrongfully convicted of sexual assault and murder. He was released in 1992 and was eventually exonerated in 1996, when DNA evidence proved Milgaard's innocence and pointed to another culprit. His plight was the inspiration for the lyrics of Wheat Kings. While Milgaard was still incarcerated his sister made an appeal to the Tragically Hip to acknowledge her brothers innocence at their concert. Her expectations were far exceeded when the group wrote Wheat Kings. Gord Downie said that the song is "about David Milgaard and his faith in himself. And about his mother, Joyce, and her absolute faith in her son's innocence."Downie has explained that the lyrics are a testament to the most poignant aspect of Milgaard's story, that despite 20 opportunities for parole during his sentence, Milgaard did not once make a request for an early release. He refused to do so as this would have required him to admit his guilt. Shortly after his release, Milgaard met the Tragically Hip, where he shook Gord Downie's hand and stood in the crowd at a concert as they dedicated Wheat Kings to him.
Talk to an Experienced Criminal Lawyer with PROVEN RESULTS.
or CALL: (416) 658-1818
Wheat Kings
Lyrics
Sundown in the Paris of the prairies
Wheat kings have all treasures buried
And all you hear are the rusty breezes
Pushing around the weathervane Jesus
In his Zippo lighter he sees the killer's face
Maybe it's someone standing in a killer's place
Twenty years for nothing, well, that's nothing new
Besides, no one's interested in something you didn't do
Wheat kings and pretty things
Let's just see what the morning brings
There's a dream he dreams where the high school's dead and stark
It's a museum and we're all locked up in it after dark
Where the walls are lined all yellow, grey and sinister
Hung with pictures of our parents' prime ministers
Wheat kings and pretty things
Wait and see what tomorrow brings
Late breaking story on the CBC
A nation whispers, "We always knew that he'd go free"
They add, "You can't be fond of living in the past
'Cause if you are then there's no way that you're going to last"
Wheat kings and pretty things
Let's just see what tomorrow brings
Wheat kings and pretty things
Oh that's what tomorrow brings
Written by Gordon Downie, Gordon Sinclair, Johnny Fay, Paul Langlois, Robert Baker