In recognition of those who have suffered the injustice of a wrongful conviction and those devoted to their defence. #wrongfullyconvictedwednesdays tell the stories of individuals who have endured a conviction of a crime they did not commit and their path to eventual exoneration.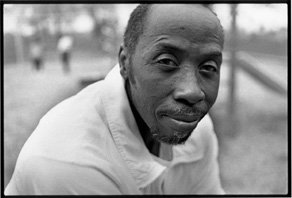 Darby Tillis and his co-accused Perry Cobb were charged and convicted of murders that they did not commit.  The murders in question, occurred on November 13, 1977 when Melvin Kanter and Charles Guccion were shot to death during a robbery of a hotdog stand on Chicago's north side. Shortly after Tillis and Cobb were arrested charged with double murder in the course of a robbery, and tried. After two trials resulted in hung juries,  Thomas J. Maloney, trial judge for the Cook County Circuit Court, found them guilty and sentenced them both to death at their third trial .
The courts eventually found that Perry Cobb and Darby Tillis were wrongfully convicted of murder. Judge Maloney was convicted of taking bribes in multiple murder cases. It was proved that in order to divert attention away from murder acquittals, Maloney had lowered the threshold of beyond a reasonable doubt to convict those on trial for murder in other cases. This called into question Cobb's and Tillis's convictions.
Not only was judicial error an issue,  multiple problems with witness testimony as well called into question the validity of Cobb's and Tillis' convictions. Witness, Phyllis Santini testified at all five trials and was found to have taken a  $1200  payment from police in exchange for her testimony.  There was also ample evidence to suggest Santini and her then boyfriend Brown, were potentially responsible for the murders and had framed Cobb and Tillis in order to divert the police investigation away from themselves.  As well, there were dramatic inconsistencies with Arthur Shield, the main eye witness's testimony. He admitted, on record, that he believed all black people to appear the same in photographs. This statement called into question his ability to provide accurate eye witness testimony. The defence's ability to demonstrate issues and inconsistencies with key witness testimony eventually lead to Cobb's and Tillis' acquittal.
Cobb and Tillis endured five trials, spent over ten years in prison  and eight years of which were spent on death row before being eventually exonerated. Their exoneration was based upon Judge Maloney's  judicial error, problematic witness testimony and blatant racial bias. As a result of petitions brought by the MacArthur Justice Centre and the Centre on Wrongful Convictions, Governor George Ryan granted Cobb and Tillis pardons based on their innocence.