Pyzer Criminal Law has over 35 years of experience defending youth facing criminal charges. We have a great record of success dealing with criminal allegations against young offenders.
The criminal defence lawyers at Toronto Defence Lawyers have represented youth charged with a wide array of criminal offences, including:
Robbery
Assault
Sexual assault
Assault with a weapon
Break and enter
Trafficking and possession of narcotics
Dangerous driving
Theft
Fraud
Failure to comply with a recognizance or probation order
Our goal is the successful resolution of our clients' cases without a conviction. We apply our uncompromising defence strategies and extensive experience to ensure that our young clients avoid a criminal record.
We understand the obstacles that young people facing criminal allegations face, and the way that a criminal record may hurt their future.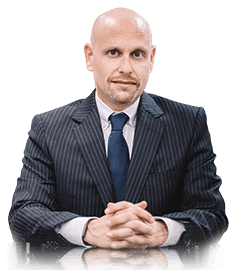 Protect Your Freedom With An
Experienced Toronto Criminal Lawyer
A criminal lawyer at Pyzer Criminal Lawyers is prepared to use their expertise to defend our youth clients who run into problems with the law and to pursue every viable option to protect our clients' interests.
We use our network in Ontario to ensure that individuals facing criminal allegations have all of the support services they require should they face trial.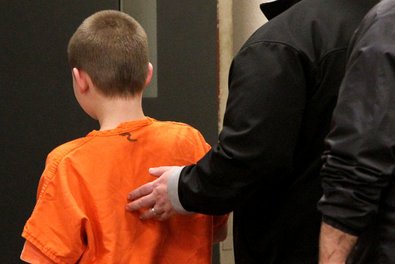 Experienced Young Offender Lawyers
One of our experienced young offender criminal defence lawyers can significantly improve the chances of having the charges against the young accused withdrawn or acquitted. With Pyzer Criminal Lawyers you will be represented by a skilled practitioner with significant experience defending young offender allegations.
At Pyzer Criminal Lawyers, we are experienced and skilled criminal lawyers practicing criminal law in Toronto and the Greater Toronto Area. Making a full answer and defence to you or your family's criminal charges is our highest priority.
The youth criminal justice system can be a confusing and scary place for young people facing criminal charges and their families. Let us guide you through the process. We provide a free consultation and will discuss how to get the best possible results for your case.
Know your rights. If you, your child, family member or friend is charged criminally, do not delay in contacting us.
Contact us today at (416) 658-1818.
How a Criminal Lawyer Works To Protect the Rights of Young Offenders
At Pyzer Criminal Lawyers, we advocate on behalf of our young clients to ensure that they are treated fairly and that their rights are protected when faced with Youth Criminal Justice Act charges.
We use our extensive expertise to ensure that cases involving young persons are resolved quickly and efficiently and that their legal rights are respected. Our firm has extensive resources at our disposal both within the legal system and within the social services community to ensure that our young clients' needs are met.
We work to achieve a resolution which will benefit the client and their families positively.
Avoid Criminal Record As a Young Offender! Contact Us For Help
or CALL: (416) 658-1818
The aim of your lawyer is to ensure that custody or jail be considered by the Court only as a matter of last resort.
At Pyzer Criminal Lawyers, we realize that a criminal allegation in the justice system has very significant implications on the psychological health and well-being of people, their communities, and their families. For example, a young client may be forced to change schools and deal with other peer-related dynamics, placing them under considerable stress.
Our objective, first and foremost, is to avoid a criminal record for the young person. To achieve this, we are prepared to negotiate with the Crown Attorney so that the charge is withdrawn, and, if the negotiations are unsuccessful, conduct a contested trial.
Every criminal lawyer at our firm has a strong reputation in the criminal law community for integrity and aggressive advocacy.
This reputation works to the benefit of our clients when we negotiate on their behalf with the Crown Attorney's office, and when we appear for a young person in court. We can make a difference!
Frequently Asked Questions
What Age Is a Young Offender in Canada?
A youth offender is defined under the Youth Criminal Justice Act as a person who is at least twelve years old but less than eighteen years old. It is imperative that a person charged under the Youth Criminal Justice Act obtain legal advice from an experienced criminal lawyer because the criminal justice system can have devastating consequences on a young person.
Can a Child Under 12 Be Charged in Canada?
A youth under the age of 12 cannot be charged with a crime in Canada. While this person cannot be charged in criminal court, he or she could be treated by the mental health system or apprehended by child protective services. If your child is under 12 and has been involved in a criminal incident, we recommend contacting a criminal lawyer at our firm to ensure your child's rights are protected.
How Can a Lawyer Help?
The job of a lawyer is to help a person charged with a criminal offence to navigate the justice system by providing effective and fearless advocacy. A lawyer will intimately understand the details of a client's case, conduct thorough legal research, review all available evidence, and craft a winning legal strategy in the case. No matter what the circumstances of the charges, a lawyer understands a multitude of defences available to assist their client.